'Shadow inventory,' national election, weather keeping consumers from low interest rates
by Broderick Perkins

(11/2/2012) - So-called "shadow inventories" the national election, and now, Hurricane Sandy may be preventing some homebuyers from immediately cashing in on record-low mortgage interest rates.
That could actually be a good thing. Conditions point to an easing of rising home prices, but no end in sight for low mortgage rates.
The latest Campbell/Inside Mortgage Finance says its market sources believe major banks are keeping many REO properties off the market this year and that's contributing to fewer homes for sale, resulting higher prices.
Campbell's HousingPulse Distressed Property Index (DPI) for October, which tracks the proportion of home purchase transactions involving distressed properties, fell to a record low of 38.6 percent in September, based on a three-month moving average.
September was the fifth month in a row that the DPI fell. It's now down more than 10 percentage points from the near-record-high 48.7 percent level recorded in February this year.
Meanwhile, the latest S&P/Case-Shiller index of property values in 20 cities rose 2 percent from a year ago, the largest year-to-year bounce since July 2010.
Earlier this year CoreLogic, put the shadow inventory - homes that, for some reason, aren't available for sale - at 2.3 million properties, but critics have pooh-poohed the shadow inventory as overstated.
In any event Campbell says unloading them next year could push prices down, giving buyers an opportunity to cash in on both lower prices and low interest rates.
The average mortgage interest rate on 30-year fixed rate mortgages (FRMs) came in at the near record low of 3.39 percent, the week ending Nov. 1, according to Freddie Mac.
Given slow economic growth and Federal Reserve's promise to keep rates low through 2015, the 2013 housing market could be a banner year for buyers looking for low prices and cheap financing.
National election
Along with a limited supply of homes for sale, the looming national election is also keeping home buyers away from record low interest rates.
Campbell's October Housing Pulse Tracking Survey of 2,500 real estate agents found many agents reporting homebuyers were dragging their heels and staying tuned to the national election, rather than shopping for homes.
That was especially true for middle to high income buyers waiting to see who'll lead the nation after November.
The report also found some buyers could be jumping the gun, afraid interest rates will rise after the election, because they may be artificially depressed by the current administration.
Such knee-jerk, political-think tosses out more pragmatic home-buying decision-making.
Federal Reserve Chairman Ben Bernanke was originally appointed by President George W. Bush and reappointed by President Barack Obama. He's promised to keep interest rates low through 2015.
If Gov. Mitt Romney is elected president, he could oust the chairman, but how that will impact current economic policy isn't certain.
In any event, experts say buying a home or not buying a home based on a national election, especially one that is so clearly undecided, is shortsighted. Personal and household financial goals, affordability, job stability and other factors should dominate the decision.
Weather, year end holidays
In large swaths of the Eastern Seaboard, it's impossible to buy a home due to destruction by Hurricane Sandy.
It's also risky to buy due to unknown damage some properties have suffered.
CoreLogic reported $88 billion worth of homes were at risk by the storm, $35.1 billion in New York and $22.6 billion in New Jersey alone.
History reveals, the storm has a real potential to throw a wet blanket on the area's housing recovery, push prices down 5 to 10 percent and dampen the national housing recovery as well.
Before the storm, the National Association of Realtors (NAR) report on existing home sales, said sales in the Northeast fell 6.3 percent from August to September, as median home prices dropped from $249,800 to $238,700 in the same period.
Some of the month-to-month decline is obviously seasonal, as the colder months tend to keep more buyers and sellers off the market.
More destructive inclement weather could further exacerbate the seasonal downturn.
Other related articles:
Good news in foreclosure rescue scam reports tracking to double in 2012
Housing crisis spawns mortgage market distrust, disdain, bitter desire to extract retributions
Mortgage strike devised to leverage mortgage relief from lenders for underwater homeowners
BofA customer? You may have just won a second mortgage payoff!
Home buyers replace investors, easier mortgages replace all-cash deals
Federal agencies, lenders expand mortgage relief to borrowers affected by recent disasters
Making Home Affordable: How are Federal Mortgage Assistance Programs Faring?
Fannie Mae & Jumbo Mortgage Rates
Just One Click! = Current Rate Chart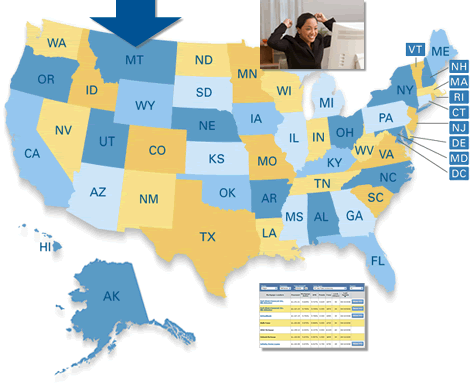 ---