High-cost areas benefitting from jumbo loan boom
by Broderick Perkins

(4/8/2013) With the mortgage-backed securities investment market firing on more cylinders, jumbo loans are taking off in a big way.
Inside Mortgage Finance reported jumbo lending rose nearly 20 percent in 2012, after rising by nearly 6 percent in the fourth quarter alone.
That's good news for California, areas of the Northeast and other high-cost housing markets.
Jumbo mortgages are home loans that exceed Fannie Mae and Freddie Mac's conforming loan limit, which is $417,000 in most areas or $625,500 in high-cost markets.
The boom is due to loosened underwriting and a bullish Wall Street.
Experts say riskier jumbos got the boot after the housing crisis began. Risk adverse lenders avoided jumbos unless they could find borrowers willing the share the risk in the form of higher costs.
Jumbos bounce back
Now, with the housing recovery underway and improvements in the economy, more investors are buying into mortgage-backed securities packaged with jumbo loans.
"This part of the lending sector was totally frozen until the end of 2011," said Narbik Karamian, COO with BeneGroup, Inc. , a mortgage brokerage and real estate consulting firm in Campbell, CA
"Lenders have slightly loosened their qualifying guidelines, which allows more people to qualify for these types of loans. Also, there are more investors, as well as the large banks who have more capital to invest directly into this sector of financing, as well as the confidence nowadays," Karamian added.
He also said the housing recovery has contributed to a sense of reduced risk shared by both lenders and investors.
While many consumers aren't buying into the housing recovery, home sales were at their highest level in three years in February and prices were up 11.6 percent on the year, according to the National Association of Realtors.
Capital Economics also says the recovery is spreading to more regions and, in its upwardly revised forecast, projected home prices will rise another 8 percent or more in 2013.
Also, for the first time in seven years, quarterly home prices remained positive over winter, according to Clear Capital. Winter seasonal swings in "normal" markets usually come with a slower market. A strong winter market bodes well for the recovery.
"Home prices stabilizing and increasing in certain areas also add to the confidence in private sector among lenders and investors," said Karamian.
Chip Poli, CEO of Poli Mortgage Group, Inc. in Norwood, MA, says pent-up jumbo loan demand is fueling competition and that's keeping rates low.
Erate.com reported the average jumbo loan interest rate was 4.03 percent for the week ending April 2, down from 4.74 percent a year ago and only 0.25 of a percentage point more than the fixed rate for conforming loans - 3.78 percent.
"For buyers, this means that they do not have to shy away from higher value properties, even with as little as 10 percent down," Poli said.
Go jumbo with caution
That doesn't mean jumbo loans are a slam-dunk.
Most lenders still want a high credit score, an active, but excellent credit report, 20 percent down, sufficient financial reserves and, of course, job tenure with a well paying position.
"Buyers must still qualify by documenting adequate credit history, income and assets, but there is a lot of capital that has been on the side lines for a while and most buyers at this level do qualify and should shoot high now," Poli said.
Many small business owners and self-employed 1099ers will still find the qualifications tough if not impossible to overcome and may have to stick with a conforming loan, according to Mike Sibilia, broker of Keller Williams Realty-Silicon Valley, in San Jose, CA.
"But the benefit today of obtaining a high balance loan and securing an interest rate for 30 years in the low 4 percent range is phenomenal. Speaking from an investment prospective, one should be able to obtain an investment return well over the interest rate the borrower is paying on the jumbo loan," Sibilia said.
However, even if you can qualify for a jumbo loan, that doesn't mean stretching your finances for a larger home. Stay within your means.
"The rates for these mortgages are not yet at the level of the agency loans, so don't increase your loan just to hit the jumbo size if you can avoid it. Credit standards are still tough, but this is a beginning of improving options and conditions for jumbo borrowers," said Joel B. Spolin, president of SpoLoan Mortgage Banking, in Palo Alto, CA.
Mortgage maven and nationally syndicated real estate columnist Peter G. Miller offers additional words of caution.
"Borrowers should speak with lenders to determine what financing options are available given their credit and financial situation," Miller advised.
Other related articles:
Mortgage credit slowly loosening, but many restraints still in place
Mortgage co-signing not what it used to be
Inside the lessons of homeownership counseling
Fundamentals apply when applying for a mortgage
Larger down payment prompts lender, seller largess
No-marriage mortgages between couples are red flag parades
How much house will a conforming loan buy?
FICO Mortgage Score could ease home loan underwriting squeeze
FHA back pedals on credit dispute underwriting rule, perhaps only temporarily
Home prices, interest rates create perfect storm: Homes more affordable than ever
Fannie Mae & Jumbo Mortgage Rates
Just One Click! = Current Rate Chart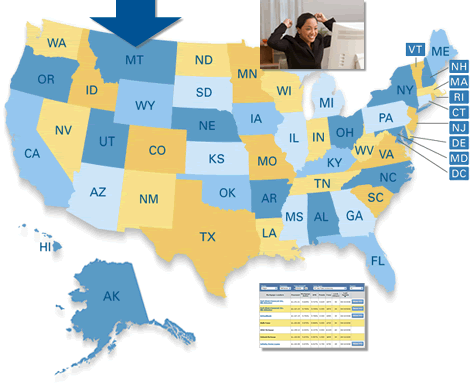 ---