Realty agents offer buyers pre-purchase credit, mortgage tips
by Broderick Perkins

(5/1/2013) Real estate agents are in with the financing in-crowd.
While few real estate agents are also mortgage brokers or consumer credit counselors, they have an experienced, working knowledge of what you need to know about the credit and financing end of a home purchase.
So we asked a few real estate agents to share their knowledge of finance and credit and offer tips buyers can use before they plunge into a home purchase.
Here are some of their responses.
Mark Gladue, Forward Realty Group
• Mark Gladue, an agent with Forward Realty Group a Keller Williams Realty, Inc. office in Madison WI says he tours more than 50 homes a week with buyers.
"The number one priority for a buyer in this market is to get pre-approved for a mortgage. I tell all of my potential buyers that we will not even look at homes until I know that they have spoken to a reputable, local mortgage lender about what they can afford," Gladue says.
"They need to arm themselves with this so they know whether or not the dream home in the dream neighborhood is available to them," he adds.
• Gladue also says buyers need to understand the loan source - Federal Housing Administration (FHA), Veterans Administration (VA), conventional funding - because there are advantages and disadvantages to each.
"A specific home may not qualify for a single program. My job is to point that out so that we are not wasting any of their time," Gladue also says.
Gladue also cautions buyers to check credit scores early in the home buying process.
"Make sure not to make large purchases such as buying a car, a boat or something like that. Make sure to keep major purchases on a credit card to a minimum as it will affect your home purchasing power," he said.
Hank Miller, Atlanta Communities
• Hank Miller, an associate broker and certified appraiser with Atlanta Communities in Atlanta, GA expects "legitimate" buyers to self-educate themselves about the importance of their credit rating.
He also is a strong proponent of a mortgage preapproval.
"While I am happy to work with them to lay the foundation for the home search, I don't go beyond that until they have a preapproval letter from a lender," Miller says.
He also recommends using local, accessible loan officers.
"Communication and the ability to work with one loan officer is very important and I suggest that nothing is lost by shopping rates and packages. I am not afraid to share issues and problems I've had dealing with national warehouse lenders and relate the stories of abysmal service and delayed closings," Miller says.
Miller says buyers should know their limits.
"I constantly remind buyers not to over-extend and to hold to their budget. I routinely set limits when it comes to showing homes above the range that a buyer has previously established. It's very easy for buyers to stretch and stretch, I consider myself a disinterested party to this and I have no issues reminding them not to over buy," Miller promises.
Debra Kroon, Yosemite West Real Estate, Inc.
• Debra Kroon, broker associate with Yosemite West Real Estate Inc., in Oakhurst, CA, also advises buyers to begin the home search with a trip to a local, reputable mortgage banker, examine credit reports and get preapproved.
You want "A local mortgage banker who has a reputation for being able to work with clients to resolve any credit issues, provide a valid pre-approval letter, and follow the loan through processing and underwriting, to deal with any issues as they arise, so that the loan can be completed in the shortest possible time," Kroon says.
Buyers who don't begin the home search with financing could fall in love with a home they can't afford and that can create closing delays of several weeks or even a couple of months.
"Potential buyers may contact experienced Realtors for recommendations for 'get-it-done' loan officers," Kroon advises.
She also said, "If there are credit issues which need resolution in order to qualify for a home purchase, the loan officer can guide the client in getting these items cleaned up and removed from the credit report."
"The loan officer can also inform the client as to how long it will take and when the client will be able to qualify for a home loan (as in the case of a short sale, foreclosure, or bankruptcy) on the various types of loan programs," Kroon added.
Sheri Moritz, Next Home Team
• Sheri Moritz, a real estate agent with Keller Williams - Next Home Team in Raleigh, NC explains why preapprovals are crucial.
"In many parts of the country we are experiencing multiple offers and homes are selling before buyers, who have not been through the preapproval process, have an opportunity to meet with lenders to become qualified," she says.
"It is most important for buyers to know they are competing in the right price range, what to expect for the down payment, how much their estimated closing costs are going to be and if they are going to need assistance with those costs and what the final end mortgage payment will be," Moritz added.
Jim Mellen, RE/MAX Peninsula at New Town
• Jim Mellen, a real estate agent with RE/MAX Peninsula at New Town in Williamsburg, VA, likewise, expounds on the importance of knowing your creditworthiness, not just at application, but throughout the entire mortgage process.
"They also have to keep an eye on their credit all the way through the process. Many deals fall through that started out fine only to crash and burn when the buyer closed an account, bought something on credit or has mysterious debits and credits to their accounts," Moritz reminds.
Moritz also reminds buyers that credit scores vary from one credit reporting agency to another and the scores aren't the only factor lenders consider when approving or rejecting a mortgage application.
"Credit scores are a big part of the actual rate you will pay, but equally important is the other part of the equation-how much actual money you'll need at closing to complete the purchase," Mellen said.
Mellen also says zero-down mortgage remain available, if on a limited basis.
"A good agent will know what and where to look for financing that will work for almost any situation," Mellen said.
Other related articles:
Larger down payment crucial in today's low-inventory, multiple-offer housing market
Site to See: Freddie Mac's CreditSmart
Online mortgage videos a good mortgage news
High-cost areas benefitting from jumbo loan boom
Mortgage credit slowly loosening, but many restraints still in place
Fundamentals apply when applying for a mortgage
Real estate agents' role in the mortgage application process
Understanding Mortgages: Working with a Real Estate Agent
Fannie Mae & Jumbo Mortgage Rates
Just One Click! = Current Rate Chart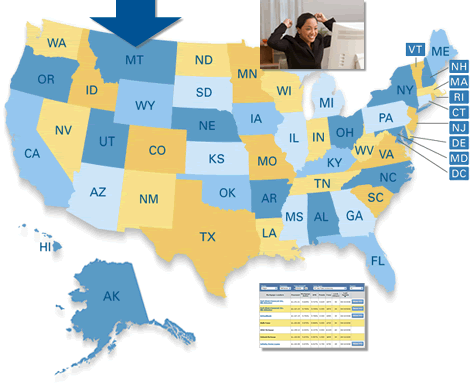 ---