Home equity line of credit vs. home equity loan
by Broderick Perkins

(2/6/2013) - With new studies heralding the return of the home improvement market, it may be time for homeowners with some equity to spare to review the best way to tap that equity to get the job done.
For the first time since 2007, home improvement spending was up. In 2012 home improvement spending rose 9 percent, according to the Joint Center for Housing (JCH) Studies at Harvard University.
Numbers from the National Association of the Remodeling Industry (NARI) reveal that industry growth remained strong by years end with growth poised to resume in 2013.
From the third to the fourth quarter 2012, NARI members reported customer inquiries rose 3.9 percent; requests for bids were up 3.7 percent; conversion of bids to actual jobs rose 3.5 percent and value of completed jobs was up 4.3 percent.

Calculate your home equity and compare loans for free at LendingTree.com!
Why home improvements are back
The return to remodeling isn't just a harbinger of spring, but a deeper trend, based on a need to restore a national housing stock ravaged by the Great Recession.
Millions of "inadequate homes," dot the nation. Inadequate homes were converted to rentals or nonresidential use, left vacant or torn down and removed from the housing industry, according to JCH.
Many of those left standing are in need of work to restore them to their "dream home" status.
Until recently, underwater homeowners and those with little or no equity also had little financial incentive or ability to handle even daily maintenance chores, let alone monthly repairs and larger upgrades necessary when components wear out.
With the housing recovery underway, home equity is being restored, many homes could use some work and homeowners know, with the right home improvements, they can help further boost that equity.
But to finance a job, assuming you don't want a more elaborate cash-out refinance, should you use a home equity line of credit (HELOC) or a home equity loan (HELOAN)?
Both become a second mortgage with your home as collateral and both have their advantages and disadvantages, pros and cons.
Just One Click = Today's HELOC Rates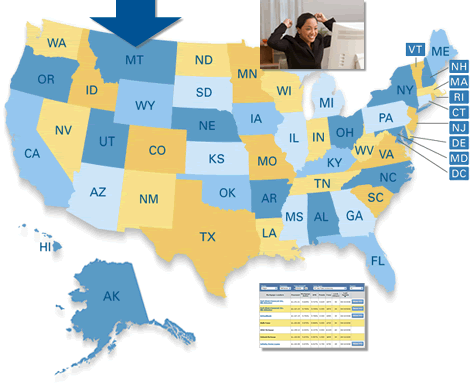 Home equity line of credit (HELOC)
A HELOC comes with an adjustable rate mortgage (ARM) and behaves much like a credit card, with revolving credit. You have a credit limit available, but until you use it, there are no payments. Once you use any portion of it, payments begin, but only on the portion you've used.
For the week ending Feb. 5 rates averaged 4.64 percent, and ranged from 2.5 percent to 8.75 percent, much cheaper than virtually all but those zero interest rate cards, according to the Erate Interest Rate Update.
The wide range in rates says "shop around."
"A HELOC is the best type of second mortgage available for those borrowers who are seeking funds for the purpose of making home improvements," says Michael Rodriguez, broker/owner of Platinum Capital Mortgage in Salinas, CA. "A HELOC provides borrowers with the flexibility of either receiving all of their funds at once or accessing the funds only when desired. Payments are variable, interest-only and calculated based on 1.5 percent of the outstanding balance," he added.
However, because HELOC's are like credit cards, don't overlook a zero interest rate credit card, if you can qualify for a good one.
These cards typically come with an initial zero-rate term - 6 months to a year, more or less - after which the zero interest rate can zoom to 18 or 20 percent or more, depending upon the deal.
If you are frugal, money-minded, keep your books in order, get in and get out of the job and pay off the zero interest rate card before the rate adjusts, you've got yourself a real steal - a home improvement job financed with zero interest and your home equity remains intact.
Don't forget, you can also pay off the HELOC as fast as you wish to avoid interest, but you can't deduct the interest on a credit card like you can a HELOC or a HELOAN, so do the math.
And once you've paid down the HELOC below your credit limit, the money is still there for you to use again. Also, if your home equity grows, you may be up for an increase in your HELOC's credit limit.
Beware; left over credit not used for the home improvement can be tempting. Again, revolving credit of any nature requires a borrower who can stick to a spending budget.
"One mistake people sometimes make is to use a HELOC like they would use a credit card. They use it for items they might not really need. If they get in a bind and can't pay it back, they have essentially put their home at risk," said Jeff Hunt, editor of The Eagle's Rant, in Indianapolis, IN.
Home equity loan (HELOAN)
A HELOAN is less viable. It's a closed-end second mortgage that comes as a fixed rate mortgage (FRM) for a fixed loan amount. You can't adjust the amount to account for additional equity your home might gain.
You get a lump sum and monthly payments begin right away - even if you don't use the money right away.
Erate had the average HELOAN rate at 6.8 percent, the week ending Feb. 5, with the highest rate at 9.95 and the lowest at 2.50 - so, again, shop around.
"In today's market consumers, borrowers are not seeking these second mortgage (closed end) loans as they did in the past. As matter of convenience and availability they are requesting HELOCS for all their needs," said Richard K. Miller, chief banking officer at RateComb and a Silicon Valley Association of Realtors (SILVAR) affiliate.
However, there's no rate adjustment shock that can come with a HELOC. While the HELOC is generally cheaper, you'll have to adjust your budget every time the interest rate adjusts on a HELOC.
If the home improvement job is complicated, say a full addition or major renovation, time could run out on lower rates in a growing economy.
And don't forget what happed to HELOC holders during the Great Recession. Lenders cut borrowers off at the knees when they rolled back credit limits and closed the books on unused credit.
The economy isn't out of the woods yet and, if you have large job, a HELOC credit limit cut could leave you without sufficient cash to finish the job. That could leave your home looking like a construction site.
Once you have a HELOAN, the deal is done and the money is yours. You'll just have to stay on budget.
"If you want the safety of a fixed rate loan, take a second (HELOAN). If you want flexibility, ability to draw again after paying off the line, take the home equity line (HELOC)," said Alan Russell a senior loan agent with Princeton Capital in Los Altos, CA, also a SILVAR affiliate.
Other related articles:
Mortgage rates forecast to rise, albeit slowly in 2013
More underwater homeowners emerge from negative equity
Room for risk? Hybrid ARMs at 29-year lows
Federal programs offer special homeownership opportunities for poor, rural households, including 1% mortgages for 38 years
20.6 million homeowners are mortgage free - for better or for worse
Low interest rates contributing to tight lending standards
Many consumers would sign up for Wal-Mart, PayPal mortgages
Fund Your Home Improvement Project with Your Equity
Get a Home Equity Loan Then Call a Contractor
Just One Click = Today's HELOC Rates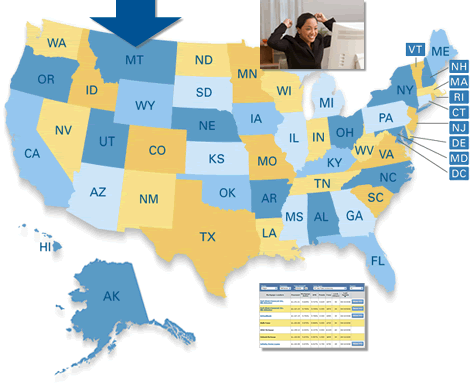 ---