How much home will the median price buy?
by Broderick Perkins

(4/10/2012) - The National Association of Realtors put the median existing home price at $173,600 in February, up 11.6 percent from February 2012.
The new median represents 12 consecutive months of year-over-year increases in home prices. The last time that happened was from June 2005 to May 2006.
Also the February gain is the strongest since November 2005 when it was 12.9 percent above a year earlier,
"A strong rise in home values is contributing to housing wealth recovery, which has risen by $1.4 trillion in the past year and looks to top that increase this year," said Lawrence Yun , NAR chief economist.
"The extra consumer spending arising from growth in housing wealth is expected to be $70 billion to $110 billion this year," he added.
Speaking of expenditures, a while back, we went looking for how much house you can get for the conforming loan limit.
This time, we wanted to see how much home you could get for NAR's median price.
$175,000 homes
We rounded up to $175,000 and, to get the most bang for our mortgage bucks and went looking for samples in the top five most affordable housing markets, as designated by the recent "Zip Realty List of Most Affordable Housing Markets of 2013."
We used the standard-bearer Realtor.com search site to find single-family homes in the $175,000 neighborhood.
We tended to shop away from the city core for newer homes, again to get the most for the money, but near enough to city centers to avoid tedious commutes to town.
Dallas-Fort Worth - 13352 Pandora Circle - $175,000
In the Pebblebrook subdivision in the northeast we found a tidy 946-square-foot, two-story home with two bedrooms and two and a half bathrooms. It's a traditional-styled, vaulted-ceiling, cul-de-sac home built in 1984 with much to offer in an under 1,000-square-foot floor plan.
There's a formal dining room, living room, kitchen, one car attached garage, one car port, back side flagstone patio beneath a wood deck overlooking a creek, wood burning fireplace; central air; hard wood flooring and skylights.
Houston - 14914 Plantation Oak Drive - $175,000
North Houston's Oaktree Place yielded a 1,959-square-foot home on a 5,600 square-foot lot built in 1996 with three bedrooms, two baths.
The traditional styled, masonry home with varying rooflines, also comes with an attached two-car garage, dining room, kitchen, living room and a host of features. Among them are central air, spa/hot tub, fireplace, separate master bath showers, alarm system, high ceilings, sun room and breakfast room.
Minneapolis - 5220 14th Avenue South - $175,000
Near central Minneapolis and west of St. Paul, this post-World War II era brick home offers 1,297 square feet of living space on a 5,227 square-foot lot.
It has three bedrooms and two baths, as well as a finished attic and detached garage. With well-manicured lawns and a deep backyard, the pitched-roof home has a detached garage, tile baths, and a half basement.
Its proximity to city center is a major asset.
Orlando - 718 Lally Rock Court - $175,000
On a quarter acre cul-de-sac in the east side of town sits a 1,918 square-foot, four-bedroom, two and a half baths, two-story, 27-year-old home with staggered rooflines and lots of upgrades.
The contemporary home in Orlando's Huckleberry Fields neighborhood, has both a formal dining room and a formal living room, family room, screened wrap-around patio, open kitchen with a breakfast nook, master bath with spa and double sinks and a two-car garage.
Las Vegas - 8763 Moon Crater Avenue
While the other cities had fewer than 20 listings in the price range, Las Vegas is rolling in $175,000 homes. We found more than 100 single-family homes and went far southwest of The Strip to Mountains Edge, near the beautiful Red Rock Canyon National Reservation Area, for this cookie cutter stucco.
Finished five years ago as the housing market was crashing, this 1,956 square foot home on a 5,227 square foot lot has three bedrooms, two full baths and a two-car garage. It also includes a kitchen, living room, dining room, laundry room, desert landscaped backyard and more.
Other related articles:
High-cost areas benefitting from jumbo loan boom
Mortgage credit slowly loosening, but many restraints still in place
How much house will a conforming loan buy?
Real estate agents' role in the mortgage application process
Home equity line of credit vs. home equity loan
Mortgage rates forecast to rise, albeit slowly in 2013
More underwater homeowners emerge from negative equity
Federal programs offer special homeownership opportunities for poor, rural households, including 1% mortgages for 38 years
'Hell No!" say one in four renters, they won't go for home ownership
Fannie Mae & Jumbo Mortgage Rates
Just One Click! = Current Rate Chart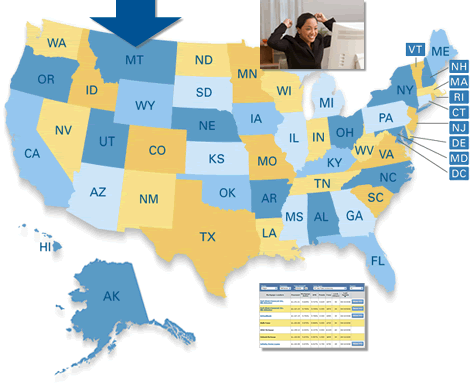 ---