What can you do about higher FHA loan costs? Not a lot
by Broderick Perkins

(3/15/2013) - Federal Housing Administration (FHA) mortgage borrowers are about to get saddled with higher mortgage insurance premiums and some borrowers will be stuck with the added cost for the life of their loan.
The higher FHA loan costs, effective April 1, are designed to prevent a taxpayer bailout of the U.S. Department of Housing and Urban Development (HUD) agency which, at the end of 2012, had a $16.3 billion insurance-fund deficit.
The deficit violates FHA reserve fund requirements mandated by Congress.
FHA's shortfall comes after years of backing low-down payment loans that virtually replaced subprime mortgages. Toxic subprime loans all but disappeared after the mortgage market crashed, taking the housing market down with it.
While FHA loans come with stricter underwriting standards than did subprime loans, borrowers are still more prone to default with low down payment loans than they are with large down payment loans.
"The new FHA changes are as a result of an increase in defaults. Some mortgage insurance can cost as much as $900.00 per month and will increase by up to $40.00 per month," said David S. Tonna, president elect of the Silicon Valley Association of Realtors.
"In some cases the MIP (mortgage insurance premium) will stay in effect for the duration of the loan, other cases it will stay in effect for a minimum of 11 years, up from the previous 5 years," said Tonna, with Alain Pinel Realtors in Los Gatos, CA. "This will take many first time buyers out of the market and could have a negative effect on entry-level housing. The residual effect could be a slow down in the trade-up market," Tonna added.
Mortgage money from most sources has been tight and ever more expensive since the onset of the housing crisis. Lower mortgage rates have helped some borrowers through the tight credit market.
While the FHA loans will cost more, they won't go away like subprime loans, but will remain available to those who might not otherwise find financing, said Carl San Miguel, president of the Santa Clara County Association of Realtors.
"Although, the extra charge adds another $486 to the monthly payment for a $625,000 loan I am more worried about the availability of mortgage money, than I am about the extra charge for keeping the loans available for purchases, said San Miguel, also broker and owner of Highland Group Companies in Campbell, CA. Jason Bonarrigo, a senior mortgage banker with Residential Mortgage Services, Inc. in Boston, MA agrees.
"With the coming months, the increase will have an impact on pricing but FHA loans will remain a great opportunity for first-time buyers as FHA loans are lenient on credit scores," Bonarrigo said.
"FHA borrowers should assess their options in a timely fashion before the official letter comes in the spring impacting cost," Bonarrigo added.
There's not much time. The new costs take effect April 1, according to HUD.
In addition to the higher costs now, market conditions point to the possibility of greater financial strain on borrowers down the road.
Without the changes, for most FHA loans, assuming real estate prices continued to increase as they have over the past year, mortgage insurance would drop off in five to seven years, due to increased equity and a smaller loan to value ratio, said Chip Poli, CEO of Poli Mortgage Group, Inc. in Norward, MA
Now, says Poli, because some FHA loans will require mortgage insurance for the life of the loan, borrowers will have to refinance to get ride of mortgage insurance.
"But we are in an increasing rate environment. In the future, higher interest rates could offset any savings from removing your mortgage insurance. So, in effect the FHA keeps getting your money for a much longer period of time," Poli said.
Meanwhile there are some low down payment FHA alternatives, but the creative financing necessary could be out of reach for some borrowers, said Shashank Shekhar, CEO of Arcus Lending, in San Jose, CA.
"There are some alternatives, like conventional mortgages with 3 percent to 5 percent down or 80/10/10 (10 percent down and a 10 percent second mortgage) loans, which require a 10 percent down payment and no mortgage insurance," Shekhar said.
Other related articles:
Fundamentals apply when applying for a mortgage
Larger down payment prompts lender, seller largess
The true cost of homeownership
Home equity line of credit vs. home equity loan
Still higher FHA mortgage costs in the pipeline
FHA poised to raise loan costs - again - in 2013
Fitch Ratings: FHA loans in jeopardy
Fannie Mae & Jumbo Mortgage Rates
Just One Click! = Current Rate Chart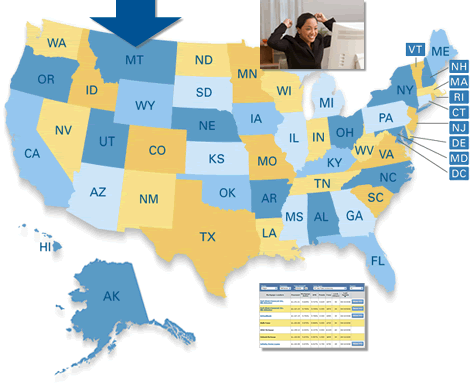 ---