How much house will a conforming loan buy?
by Broderick Perkins

(2/13/2013) The conforming loan limit for mortgages in 2013 remains at $417,000 for most one-unit single-family homes.
When you toss in a hefty down payment, a conforming loan will put you in the running for a half-million dollar home.
Not bad.
However, generally low inventories means there's a limited supply of homes available in the conforming loan limit range in most markets.
While some critics complain the limits are too low for higher-cost housing areas, what you can find in the price range will surprise you.
What is the conforming loan limit?
The conforming limit is for loans Fannie Mae and Freddie Mac buy.
The limit is set by the Federal Housing Finance Agency (FHFA) under the auspices of the Housing and Economic Recovery Act of 2008 (HERA).
Criteria for setting the conforming limit, include limits on the debt-to-income ratio, documentation requirements to prove statements made on the loan application and October-to-October changes in the median home price.
FHFA criteria for conforming loans make them less risky than larger, so called "jumbo" loans. The reduced risk makes the loans more available and less expensive than jumbo loans, by about 1/4 to 1/2 of a percent.
Keep in mind, the conforming loan limit is on the financed amount, which isn't necessarily the home's price. With 20 percent down, you'll not only get the best shot at the cheapest financing, you can also shop for a home valued at about $520,000.
What kind of home can you get with a conforming loan?
Trulia.com says the housing recovery is spearheaded by a host of emerging boomtowns, so we went looking in Trulia's top five boomtowns to see what we could find for the money.
We used boomtowns listed by Trulia.com, but in our search for homes in the $500,000 to $520,000 price range, we browsed for housing on Realtor.com, which has a wider selection of listings.
Here's what we found, including some of the prominent features of each property.
San Francisco, CA - 230 Lake Merced Hill, Unit 2B, $518,000
This three-bedroom, two-bath, 1,474-square-foot condo is on the edge of the San Francisco Golf Club, near Lake Merced and San Francisco State University, at the southwestern border of the city.
Not in your typical teeming urban location associated with San Francisco, the home appears well kept and upgraded in ready-to-move-in condition. The condo community includes a swimming pool, hot tub and the home comes with a fireplace, one car garage with access from the home.
The listing did not include previous sale prices.
Seattle, WA - 1120 19th Ave., $517,000
In the Seattle Minor neighborhood, near Seattle University and the Swedish Medical Center-First Hill, you can get a three-bedroom (including a loft), two-bath, 2,436-square-foot upgraded, 109-year-old, stick Victorian-styled home on nearly a tenth of an acre.
Features in the two-story home include exterior decks with French-door access, wood and concrete floors, a security system, sky light, parlor, formal dining room and closed porch. This is not a fixer-upper, but contains many of the well-kept and restored hardwood features, including a staircase, flooring and doorframes.
The home last sold in 2003 for $314,000.
Denver, CO - 177 Poplar St., $519,9000
With dozens of homes at the conforming loan level, choice isn't easy, but we went big for a 3,231 square foot, two story contemporary, four-bedroom, four-bath, nearly-new, nine-year-old home on a 4,579 square foot lot. It has a fully finished basement comprising one-third of the square footage, in southeast Denver's Lowry neighborhood.
Near the Lowry Town Center, Crestmoor Park and Lowry Field the home is loaded with hardwood floors, high ceilings, a gourmet eat-in kitchen with center island, cherry wood cabinetry in a spacious kitchen adjacent a formal dining room. It also has central air, a two-car garage, fireplace, walk-in closets, brick and framed construction, family room, laundry and security system.
The property last sold in 2004 for $414,036.
San Jose, CA - 130 E San Fernando St. Unit 414
In the heart of San Jose's downtown district, near San Jose State University, San Jose Museum of Art and San Jose McEnery Convention Center, the Center for Performing Arts, a vibrant night life, entertainment and shopping, this home is in one of the first major condo complexes that helped bring more housing downtown.
It's a 15-year old, two-bedroom, two-bath, 1,622 square foot unit with a view of the city and conventional condo community amenities, including a swimming pool, recreation facilities, a clubhouse and gated security. The air-conditioned unit features a fireplace, balcony and laundry and comes with a two-vehicle carport.
The unit was last assessed at $453,000 in 2012, but has been assessed as low as $439,000 in 2009. Assessed prices are similar to sales prices in San Jose.
Salt Lake City - 956 S 1100 E, $515,000
Centrally located, between the University of Utah and Liberty Park, this 96-year-old, 3,150-square-foot, single-family, Craftsman bungalow-styled home on nearly a quarter acre, comes with four bedrooms, two baths, a finished basement, two-vehicle garage, fireplace and laundry room.
Photos reveal brick construction, a front porch, back patio, backyard shelter, beamed ceilings, a breakfast nook, hardwood doorways and flooring, as well as some slate flooring.
The listing did not include a past sales price.
Other related articles:
Real estate agents' role in the mortgage application process
Home equity line of credit vs. home equity loan
Mortgage rates forecast to rise, albeit slowly in 2013
More underwater homeowners emerge from negative equity
Federal programs offer special homeownership opportunities for poor, rural households, including 1% mortgages for 38 years
20.6 million homeowners are mortgage free - for better or for worse
HAFA enhancements due next year
VA loans a major benefit for military veterans, 2.5 million veterans unaware VA loans exist
'Hell No!" say one in four renters, they won't go for home ownership
Fannie Mae & Jumbo Mortgage Rates
Just One Click! = Current Rate Chart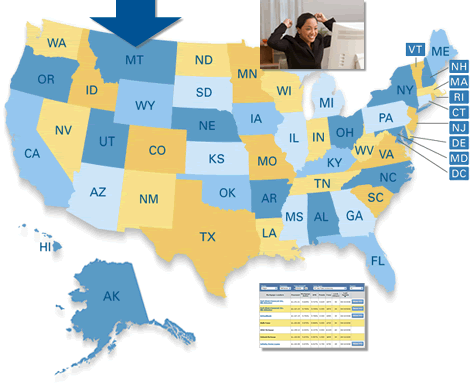 ---