Mortgage shoppers still leaving money on the table
by Broderick Perkins

(12/5/2012) - Mortgage consumers stubbornly refuse to shop around for a mortgage and fail to fully understand mortgage choices that could save them money.
Not only is that costing them money, the behavior poses potential problems during the life of the loan, according to Fannie Mae's National Housing Survey on mortgage shopping.
This behavior may increase both costs to the borrower and the potential for problems to arise during the life of the loan, the study found.
Fannie Mae's survey topic analysis suggests that consumers could save money and find a more financially sustainable mortgage product if they just took the time to shop around more effectively.
"Homeowners who don't obtain multiple mortgage offers or carefully compare rates are essentially leaving money on the table, particularly given today's unprecedentedly low interest rates," said Fannie Mae Chief Economist Doug Duncan.
Bad mortgage shopping habits persist
A Harris Interactive study found similar results earlier this year.
"Although a home purchase is the largest financial obligation most people will ever make, many borrowers do not fully understand their mortgage products and costs. As a result, some homeowners in this position may find themselves with unsustainable payments down the road," said Duncal.
The survey found that among those who could least afford it - lower income borrowers - nearly half obtained only one quote when shopping for the mortgage the now hold. The practice could be costing them $1,000 or more in closing costs alone.
A larger share of higher income consumers - 3 out of 4 - said that competitive offers had a major influence on their choice. That's more than 20 percentage points higher than lower income respondents.
Higher income consumers are also more comfortable using technology such as mobile devices and online research in the mortgage shopping process.
However, across all income groups, consumers are less comfortable obtaining mortgage quotes or the mortgage itself using a mobile device.
That finding, however, is somewhat contrary to recent Pew Internet and American Life Project study that found African-Americans, Latinos and young adults more prone to use the smart phone as their primary means of internet access in the home buying process.
Fannie Mae also found many consumers unable to understand key mortgage details.
Two out of five consumers were unable to estimate the maximum percentage by which the monthly adjustable-rate mortgage (ARM) payment can increase over the life of the loan.
That finding comes even after updates to the Good Faith Estimate was supposed to provide greater cost transparency for borrowers and encourage rate shopping and decrease the cost of borrowing.
The survey also found:
• Borrowers with a better understanding of loan terms may take out lower-cost mortgages.
• Borrowers who shop from fewer mortgage brokers pay higher fees.
• Thirty-eight percent of respondents obtained only one offer when shopping for their current mortgage.
• Of homeowners who calculated how much to spend on their home themselves, 58 percent did not report taking advantage of any sort of calculator or tool to assist them. This figure jumps up to 72 percent for lower income owners and drops to 46 percent for those aged 35-44.
• When asked to determine a maximum ARM payment change, most respondents who offered a guess was well below our calculation of more than 50 percent.
Other related articles:
The eRate Resource Guide to No-Closing-Cost Refinancing
Site to See: McGruff growling to take a bite out of mortgage fraud crime
'Hell No!" say one in four renters, they won't go for home ownership
Consumers prefer candid, transparent mortgage originations
The Rise and Fall of Interest Rates: How Interest Rates are Determined
No-point, no fee loan regulations due in 2013
Comparison shopping is easier, but nearly half of consumers don't
Contrarian mortgage shoppers shop around, but not always for mortgages
Fannie Mae & Jumbo Mortgage Rates
Just One Click! = Current Rate Chart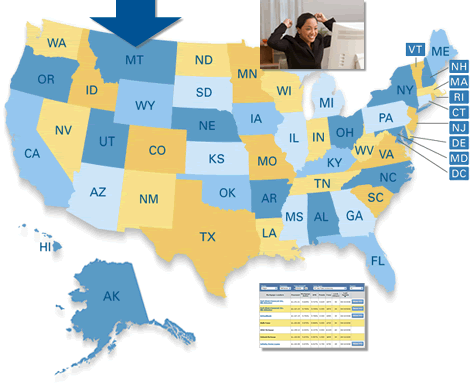 ---