'Hell No!" say one in four renters, they won't go for home ownership
by Broderick Perkins

(11/27/2012) - It doesn't matter that rents were up almost 10 percent nationwide over the past 18 months, the cost of owning a home and the related financial risk - all too apparent to housing's boom-bust refugees - 25 percent of all renters say their American Dream does not include owning a home.
One third of renters have had their rent rise since January of this year, 44 percent expect to see another rent hike in the coming year, but nearly half of renters surveyed by ApartementList.com say renting is smarter than buying.
"Forty percent of American households rent, and we want to shed light on how this important slice of the population is faring leading up to the elections," said John Kobs, CEO and co-founder of ApartmentList.com, an apartment search site.
The survey of 1,043 renters, conducted from June 25 and September 17 this year comes with a potential margin-of-error caveat - sour grapes.
No low-hanging fruit
It isn't easy buying a home today, that's for sure.
Mortgage rates are low, prices are as low as they've been since before the boom. Unfortunately, tight underwriting requirements put homeownership out of reach even for those who desire to buy.
Many consumers who've tried but failed to buy have simply thrown up their hands in bitter defeat, even if they know owning is often cheaper than renting.
"The fact that a quarter of renters plan to never own a home indicates to us that the definition of the American Dream is changing. While the resale market slowly recovers, it seems that more Americans are embracing renting for the long term," Kobs added.
Most renters want to buy, in the future
However, 55 percent of renters surveyed say they wish they were homeowners.
Unfortunately, 59 percent say the current economy has delayed their ability or decision to buy a home.
Among renters planning to buy, only 4 percent said that would happen in the next year; 41 percent said they will be out of the home buying market for one to three years; 20 percent plan to rent for four to five years and 7 percent think they will rent for six to ten years.
ApartmentList.com said since January 2011, asking rents have risen in 34 our of 45 states. Nationwide, residential rents rose 9.7 percent between January 2011 and June 2012.
The survey found 15 red states (those where voters who tend to vote Republican) and 19 blue states (voters tend to vote Democratic) saw rents rising, while two red states and nine blue states experienced falling rents.
The highest rent increases over the period including North Dakota, up 32.9 percent; New York, up 24.8 percent and Massachusetts, up 23.5 percent.
Rents fell most in Nevada, down 8.6 percent' Louisiana, down 7.4 percent and Missouri, down 4 percent.
Montana, South Dakota, Vermont, West Virginia and Wyoming were not included in the study due to unavailable pricing data.
More findings
The survey of renters also found:
• Twenty-four percent of renters plan to be renters for the rest of their lives. They'll never benefit from the tax shelter or investment returns home ownership can provide over time.
• Forty-seven percent believe renting is smarter than buying a home right now. To the contrary, while rents are rising, home prices are as low as they been in years — but on the move. Buying now means hitching your wagon to appreciation and home equity.
• Thirty-two percent said landlords have hiked their rent in the last 12 months.
• Forty-four percent expect a rent increase in the coming 12 months.
• Unfortunately, 57 percent of renters expect their income to remain flat or decline in the coming 12 months.
• Also, 37 percent say home ownership is overrated and is not an important life goal. Some of that is a matter of opinion. Some of it is a matter of fact. It really depends upon the individual household.
Other related articles:
Foreclosures: The unnatural disaster
Homeownership elusive more than 10 years after foreclosure
'Shadow inventory,' national election, weather keeping consumers from low interest rates
Understanding Mortgages: Sell or Rent?
Understanding Mortgages: Buy or Rent?
More renters becoming first time home-buyers, but most 'boomerang' back to parents
Should you be buying or renting your home?
Fannie Mae & Jumbo Mortgage Rates
Just One Click! = Current Rate Chart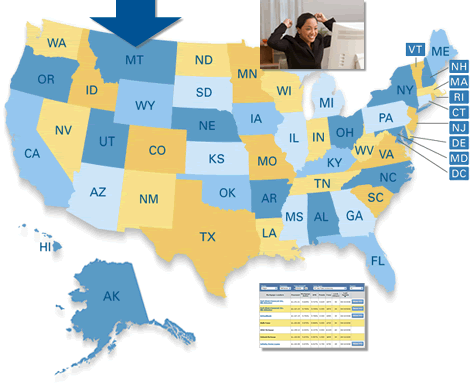 ---