Lenders' compliance due on hundreds of National Mortgage Settlement servicing standards
by Broderick Perkins

(10/10/2012) - Mortgage lenders should now be in compliance with hundreds of new mortgage servicing standards required under the National Mortgage Settlement to end foreclosure abuses that arose out of the housing crash.
The five lenders named in the $25 billion national mortgage settlement - Ally/GMAC, Bank of America, Citi, JPMorgan Chase and Wells Fargo - have all issued media statements claiming to be in compliance, but an official audit to determine true compliance won't be known until early next year.
Lenders' compliance is suspect.
One report reveals lenders continued forms of foreclosure abuse during National Mortgage Settlement negotiations.
Joseph A. Smith, Jr., monitor of the settlement and head of the Office of Mortgage Settlement Oversight won't evaluate third and fourth quarter 2012 performance of each lender to determine compliance until the first quarter of 2013.
Settlement lenders' compliance with 304 servicing standards, rules that guide lenders' interaction with consumers, are the regulatory overhaul part of a national settlement designed to end an institutionalized culture of foreclosure abuses that arose out of the housing crash.
They prohibit practices that include "robo-signing" (forging or falsifying affidavits in foreclosure proceedings) and "dual tracking" (simultaneously working a modification application and a foreclosure procedure on a mortgage).
Of the $25 billion, $17 billion is earmarked for loan modifications with principal reductions on first and second liens and related forms of relief. Another $3 billion is for refinancing relief to allow current, but underwater borrowers to cash in on record-low interest rates. Much of the balance is punitive fees.
The settlement allows the billions to be doled out over a period of three years.
Servicing standards compliance, however had a 180-day deadline beginning April 5, 2012, when a federal judge made the settlement official.
On Oct. 2, Smith announced, "Today is the 180th day since the entry of the consent judgments comprising the National Mortgage Servicing Settlement. As of today, the five banks subject to the Settlement are required to operate in full compliance with its servicing standards. I will conduct careful and thorough reviews of the banks' processes to assure and verify that they are compliant with the Settlement's rules."
Smith also asked consumer advocates to drop a dime if they discover lenders violating servicing standards.
"While my team and I will work to review the banks' compliance ourselves, I also need to hear from consumer professionals in the marketplace who work on these issues day in and day out. I am asking these professionals to report to me when they see a mortgage servicer breaking the rules established in the settlement."
Some of the 304 mandated servicing standards include:
• Robo-signing prohibition - Affidavits and other sworn statements used in foreclosure proceedings must reveal accurate amounts and be signed only by true bank officials who have a personal knowledge of the sworn facts in the statements.
• Dual-tracking prohibition - If the servicer receives a complete loan modification application by day 120 of delinquency, the servicer must review and make a determination on the application prior to referring the loan to foreclosure and cannot simultaneously proceed with both.
• Pre-foreclosure referral notice to borrower - Lenders must notify the borrower of their loan status 14 days before a delinquent loan is referred to a foreclosure attorney.
• Loan ownership proof - Servicers must document their authority to file a foreclosure action.
• Loss mitigation options - Servicers must notify homeowners of all loss mitigation options - loan modifications, short sales, deed-in-lieu, etc. - prior to a referral to foreclosure.
Other related articles:
Housing crisis spawns mortgage market distrust, disdain, bitter desire to extract retributions
Mortgage strike devised to leverage mortgage relief from lenders for underwater homeowners
BofA customer? You may have just won a second mortgage payoff!
Bank of America latest major lender to face REO-management discrimination charges
HOPE NOW, not HAMP, corners loan modification market
Mortgage Fraud: An In-Depth Look at a Hot Topic
National Mortgage Settlement banks dole out $10.6 billion to needy homeowners
Fannie Mae & Jumbo Mortgage Rates
Just One Click! = Current Rate Chart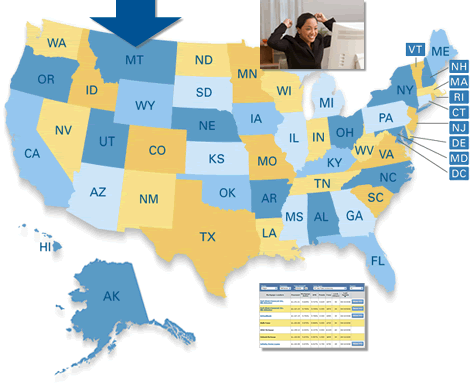 ---