Completed foreclosures drop 23 percent, signal strength in recovering economy
by Broderick Perkins

(1/15/2013) - As the housing recovery-led economy improves, so do chances that homeowners can hang onto their homes.
CoreLogic's latest foreclosure report reveals 55,000 completed foreclosures in the nation in November 2012, down from 72,000 in November 2011, a year-over-year decrease of 23 percent.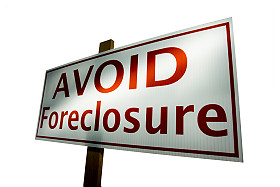 Foreclosures also fell 6 percent from October to November last year, with the two statistics representing a definitive positive trend in reduced foreclosures, according to CoreLogic.
"We still have a long way to go to return to historic norms, but this trend is firmly in the right direction," said Anand Nallathambi, president and CEO of CoreLogic.
CoreLogic's foreclosure study includes only completed foreclosures. Before the housing market went bust in 2007, completed foreclosures averaged 21,000 per month between 2000 and 2006.
CoreLogic, RealtyTrac studies similar
CoreLogic's report is in line with the latest information from RealtyTrac where it measures all foreclosure filings - default notices, scheduled auctions and bank repossessions.
RealtyTrac's November numbers show 181,000 foreclosure filings in November, down 19 percent from a year ago and down 3 percent from October, a month earlier.
November's decline in foreclosure filings was the 26th consecutive month for year-over-year declines in foreclosure activity, according to RealtyTrac.
Properties making their way through the foreclosure pipeline are also down.
CoreLogic said Some 1.2 million homes, or 3.0 percent of all homes with a mortgage, were in the national completed foreclosure inventory as of November 2012, compared to 1.5 million, or 3.5 percent, in November 2011.
The October-to-November decline in the national completed foreclosure inventory was also down 3.5 percent, indicating the foreclosure inventory shrinkage is speeding up.
Year-over-year, the inventory of foreclosures in any stage of the foreclosure process was down 18 percent, CoreLogic said.
Mark Fleming, chief economist for CoreLogic also said short sale gains were helping to reduce the foreclosure count.
As part of the federal fiscal cliff bill, the recent extension of the Mortgage Debt Forgiveness Tax Relief Act through Dec. 31, 2013 should bring even more short sales to the table.
The provision excludes from taxation debt a lender forgives in the process of a short sale, mortgage modification with a principal reduction or other mortgage workouts.
Slow-but-steady employment gains, some wage increases, an extension of unemployment benefits, demand in the recovering housing market, and other economic gains are also helping reduce the number of foreclosures.
"The inventory of foreclosed properties continues to decline while the housing market demonstrates an ongoing ability to absorb the distressed sales that result from completed foreclosures," Fleming said.
Foreclosure activity by state
Foreclosure activity, like real estate is local, and varies from state to state.
The highest number of completed foreclosures for 12 months ending in November was: California (102,000), Florida (94,000), Michigan (75,000), Texas (58,000) and Georgia (52,000). The top five foreclosure states accounted for half of all completed foreclosures.
Five states with the lowest number of completed foreclosures for the same period were: South Dakota (10), District of Columbia (62), Hawaii (415), North Dakota (491) and Maine (597).
When it comes to inventory, the five states with the highest foreclosure inventory, as a percentage of all mortgaged homes were: Florida (10.4 percent), New Jersey (7.3 percent), New York (5.1 percent), Nevada (4.7 percent) and Illinois (4.7 percent).
The lowest foreclosure inventory percentages were recorded in Wyoming (0.4 percent), Alaska (0.7 percent), North Dakota (0.7 percent), Nebraska (0.8 percent) and South Dakota (1.0 percent).
Other related articles:
Foreclosures down, but not out in many cities
Fiscal cliff clouds otherwise rosy outlook for mortgage delinquencies, foreclosures
Housing recovery not robust enough to reduce mortgage delinquencies
First-time home buyers not always enjoying full benefits of housing recovery
'Hell No!" say one in four renters, they won't go for home ownership
Smaller mortgages, fewer foreclosures sustain housing recovery
Foreclosures: The unnatural disaster
Homeownership elusive more than 10 years after foreclosure
Fannie Mae & Jumbo Mortgage Rates
Just One Click! = Current Rate Chart