100% Financing: Mortgages Without a Down Payment
by Amy Lillard
(7/15/2013) In the real estate boom in the 1990s and early 2000s, consumers could often find extremely flexible mortgage arrangements. Some borrowers even obtained complete, 100 percent financing for their home. But the days of no down payments seemed long gone during the recent recession and economic turmoil, when lenders tightened their lending standards and required much more of borrowers.

Today, most borrowers are expected to put down money towards their mortgage. However, there are a few programs for special populations that still provide 100 percent financing.
USDA Rural Housing Loans
The U.S. Department of Agriculture offers 100 percent financing through it's Rural Development Single Family Housing Loan Guarantee Program. And it applies to more than just farms. The USDA defines "rural" in ways that mean many suburban and exurban neighborhoods across the country can qualify for these loans.
To qualify for these loans, borrowers must buy a home in a qualified USDA area (determined by census tract density) and meet income eligibility requirements (household income may not exceed 115 percent of the area's median income). In exchange, borrowers can obtain a 30-year fixed-rate loan with no down payment. A two percent mortgage insurance fee will be charged, which can be added to the loan amount at closing.
VA Loans
Veterans Affairs (formerly the Veterans Administration) provides a program that guarantees 100% financed mortgages for qualified veterans.

These loans are provided free of mortgage insurance, but borrowers must pay a funding fee. This typically ranges between 2.15 and 3.3 percent, depending on where the veteran served and if they've received loans in the past. The fee can be rolled into the total loan amount.
Navy Federal Loans
The Navy Federal Credit Union offers 100 percent financing to qualified members of the military, civilian employees of the military, the U.S. Department of Defense, and family members. The program is very similar to that offered by the VA. However, the fee charged is slightly lower, at 1.75 percent of the loan.
Other related articles:
Regulators Could Ease Lender Rules, Underwriting Guidelines
Underwriting Guidelines: What do Lenders Look for?
Mortgage Rates and the Stock Market: Understanding the Relationship
The eRate Resource Guide to No-Closing-Cost Refinancing
Site to See: Movoto's First-Time Home Buyer's Guide
Continued partisan attempts to undermine the CFPB victimize mortgage consumers
Larger down payment crucial in today's low-inventory, multiple-offer housing market
Fannie Mae & Jumbo Mortgage Rates
Just One Click! = Current Rate Chart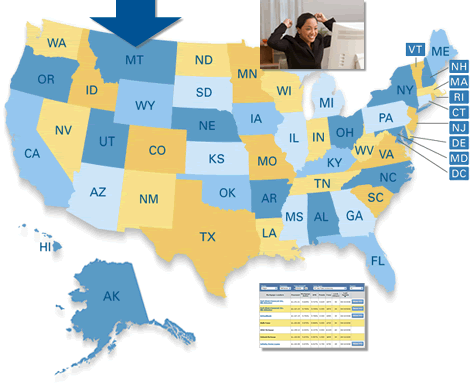 ---