FICO Mortgage Score could ease home loan underwriting squeeze
by Broderick Perkins

(11/1/2012) - When you apply for a mortgage, ask your lender if it's using the new FICO Mortgage Score.
It could give you a better shot at a mortgage or home equity loan, especially if you are a non-traditional credit consumer .
The new FICO Mortgage Score considers a shift in consumer credit behavior and is 7.5 percent more predictive of how a borrower will handle a mortgage than the old FICO Score, according to analysis by CEB TowerGroup, a research and advisory firm.
The research reveals if more lenders switch to the new score, more consumers could qualify for home loans, at less risk to lenders.
Introduced earlier this year, the new mortgage score considers alternative credit information especially from consumers with young credit files, consumers with minimal traditional credit histories and consumers who are long-time renters.
The alternative data includes unsecured credit, payday loans, rental history and other factors typically not included on credit reports. Information on your credit report generates your credit score.
Based on a joint analysis by CoreLogic and FICO, comparing the widely used FICO Score with the new CoreLogic-powered FICO Mortgage Score, CEB's "Enhanced Credit Data and Scoring: Deeper Insight into Mortgage Applicants," found changes in consumer credit behavior warrants using the new score.
CEB reported the recent financial crisis has prompted some consumers, who once paid mortgage debts first, to give credit card bills, car payments and other debts a higher priority so they can maintain personal financial liquidity.
The consumer trend to maintain financial liquidity isn't new. It was previously reported in FICO's "Predicting Strategic Default," Experian's "S&P/Experian Consumer Credit Default Indices," and other studies.
"In our own analysis, approximately 70 percent of a sample population saw their credit score improve with the FICO Mortgage Score Powered by CoreLogic. A separate analysis of 300,000 mortgage applications found that 3,100 more applicants would receive a qualifying credit score of 700," with the mortgage score, said Tim Grace, senior vice president of Product Management at CoreLogic.
CoreLogic said, along with the FICO Mortgage Score, a more complete loan application will bring greater transparency to mortgage lending in two ways - lenders will write more mortgages that might otherwise be denied, it will also help lenders deny risky mortgages that might otherwise be approved.
The CEB study found, for applicants identified as the riskiest 10 percent of the lending population, the FICO Mortgage Score identified 10 percent more seriously delinquent mortgage loans.
"Traditional credit data and analytics continue to be relevant, but are not sufficient to satisfy the consumer credit reformation of today," said the CEB TowerGroup's senior research director, Craig Focardi.
"As a result of the changes in consumer behavior, lenders cannot revert back to their prior mortgage underwriting policies," Focardi added.
Other related articles:
Understanding Credit Cards: Types of Credit Accounts
Maintaining credit health much like maintaining physical health
Understanding Credit Cards: Who Uses Credit Scores?
Understanding Credit Cards: Top 5 Credit Score Myths
Understanding Credit Cards: Building Credit for Newbies
Understanding Credit Cards: The 5 Components of a Credit Score
The Paradox of Credit: The Secrets of Good Credit that Defy Logic
Understanding Credit Cards: Checking Your Credit
Understanding Credit Cards: What is Credit?
Understanding Mortgages: What is a Credit Score?
Cashing in on your credit score
Fully free credit scores long overdue
Site to See: Federal Reserve's 'Credit Reports and Credit Scores'
Fannie Mae & Jumbo Mortgage Rates
Just One Click! = Current Rate Chart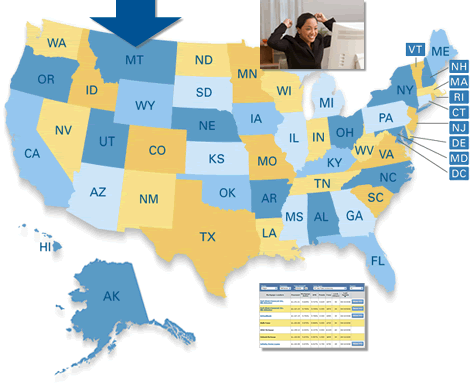 ---