Still higher FHA mortgage costs in the pipeline
by Broderick Perkins

(12/18/2012) With the Federal Housing Administration (FHA) financially bleeding out and implementing serial loan cost hikes to stop the flow of losses, legislation is afoot to both raise insurance premiums again and increase down payment requirements on some loans.
The legislation is designed to prevent a taxpayer bailout of the U.S. Department of Housing and Urban Development (HUD) agency and shoulder the burden on the backs of mortgage borrowers.
U.S. Sen. Pat Toomey (R-PA) and Sen. Mark Warner (D-VA) recently introduced legislations identical to the existing FHA Emergency Fiscal Solvency Act of 2012 (H.R. 4264), which has already passed the House of Representatives with an overwhelming 402-7 vote.
Acting FHA Commissioner Carol Galante welcomed the House vote.
"We are pleased that the bill passed by the House includes provisions that will allow FHA to continue its efforts to strengthen its enforcement capabilities in order to protect its insurance fund and American taxpayers," Galante said.
"We look forward to continuing to work with both chambers to enact final legislation to provide FHA with the tools it needs to build on the vital reforms implemented by this administration," she added.
The legislation is designed to strengthen and broaden HUD's ability to avoid or recoup losses for loans originated or underwritten by a mortgage lender that did not comply with FHA guidelines.
It's also designed to expand HUD's ability to terminate the authority of poorly performing lenders who participate in FHA programs.
But Dan Green, a loan officer with Waterstone Mortgage in Pewaukee, WI says the legislation also includes higher mortgage insurance premiums and higher down payments for some mortgages.
Designed to amend the National Housing Act the amendment would "dramatically change how FHA mortgages work," wrote Green in his The Mortgage Reports blog.
"For homeowners with an existing FHA-insured mortgage, or for home buyers looking to use FHA financing, the proposed amendment would limit your loan size; raise your loan costs; and, in some cases, lift the FHA's standard 3.5 percent down payment requirement all the way to 20 percent," according to Green.
FHA insures $1.1 trillion worth of mortgages on 7 million low-down payment home loans. FHA loans virtually replaced subprime loans after the mortgage meltdown.
For decades, FHA loans have been popular with first-time, lower-income homebuyers. More recently, under post-boom, tighter underwriting conditions, higher income borrowers joined the fold.
FHA's dangerous financial shortfall - a $16.3 billion insurance-fund deficit - has put the FHA on a cost-raising binge.
The Toomey-Warner bill, if passed into law, would:
• Increase minimum annual premiums for mortgage insurance and give HUD the discretion to charge higher premiums.
• Bar unscrupulous lenders from participating in the program.
• Require repayment of losses to FHA by lenders who committed fraud.
• Improve the FHA's internal financial controls, transparency and disclosure requirements.
• Require the GAO to conduct an independent safety and soundness review of the FHA.
"While additional FHA reforms are absolutely critical, this legislation is an important first step in modernizing the FHA and protecting taxpayers from another government mandated bailout," Toomey said.
Other related articles:
First-time home buyers not always enjoying full benefits of housing recovery
FHA poised to raise loan costs - again - in 2013
Fitch Ratings: FHA loans in jeopardy
Understanding Mortgages: What are FHA Loans?
FHA too-big-to-fail posture could mean a $50 billion taxpayer bailout, tighter reins on FHA loans
New FHA Rule May Reduce Borrowing, Hurt Housing Market
Tougher requirements, economy shrink FHA loan share
Fannie Mae & Jumbo Mortgage Rates
Just One Click! = Current Rate Chart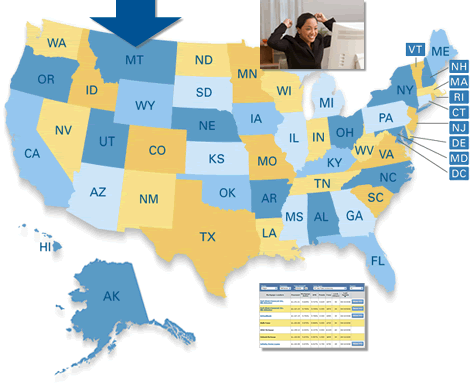 ---