Underwriting Guidelines: What do Lenders Look for?
by Amy Lillard
(6/25/2013) Found a home you'd like to buy? Now it's time for mortgage lenders to thoroughly examine your application for a mortgage in a process called "underwriting."

What are lenders looking for in this process? And how has it changed over time?
The volatility of the real estate market over the last decade has caused dramatic changes in how mortgage companies assess mortgage candidates. For many years, companies would focus heavily and even exclusively on credit scores as an indication of an applicant's ability to pay the mortgage. Lenders often divided potential borrowers into "prime" applicants (those with credit scores above 620 on average) and "subprime" applicants (those with scores below that mark). But rather than deny applications for subprime borrowers, companies would often extend the loans at higher rates.
The result is known to many of us now - far too many borrowers obtained mortgages they could not pay, leading to record numbers of mortgage delinquencies and foreclosures. The fast and loose lending style of times gone by also helped contribute to the real estate bubble and major economic turmoil since the late 2000s.
Today, most mortgage lenders take a much more holistic and thorough approach in assessing borrowers. In many ways, they've returned to the more conservative style of underwriting that was common before the real estate boom of the 1990s and 2000s. When considering a mortgage application, lenders are looking for:

• Steady Income. Lenders will examine your salary history through tax returns and other documents. They'll analyze the type of work you do, the length of employment, and the likelihood that income will stay the same or increase. They'll examine how much money you have in checking, savings, and retirement accounts. A steady income and plenty of liquid assets are all good signs to the lender that you will be able to pay your mortgage regularly.

• Debt-to-Income Ratios. Lenders want to see that a loan payment will be a reasonable amount for the borrower to pay each month. Each lender will have a ratio that they deem appropriate. In the past, this was consistently around 28 percent of a borrower's monthly gross income and 36 percent of a household gross. In addition, lenders will consider the other debt that you have and how much you will pay each month for loans, leases, and credit cards. Overall, lenders are looking to ensure that your total debt is under 36 percent of your gross income.


• Credit. Your credit history and score are still important indicators to lenders about your ability to pay back a loan. The higher your score, the better candidate you are, and the more likely you are to qualify for the best interest rates. Overall, lenders want to see a credit history that includes timely payments and limited liens, bankruptcies, foreclosures, etc.
Of course, while mortgage lenders may be taking a cue from their predecessors with a stricter underwriting process, consumers do still have more options today than in the past. The explosion of online mortgage lending, and the ability to compare mortgage packages, means borrowers can find the best rate and overall deal for their specific financial situation.
---

A frequent contributor to ERATE® since 2006, Amy Lillard is a freelance writer specializing in turning complex information into useful tips and tricks for readers. For questions or topic suggestions, contact Amy at [email protected]
Other related articles:
Regulators Could Ease Lender Rules, Underwriting Guidelines
FHA back pedals on credit dispute underwriting rule, perhaps only temporarily
FICO Mortgage Score could ease home loan underwriting squeeze
Understanding Mortgages: What is Underwriting?
Low interest rates contributing to tight lending standards
Could you qualify for a 'Qualified Residential Mortgage?'
Fannie Mae & Jumbo Mortgage Rates
Just One Click! = Current Rate Chart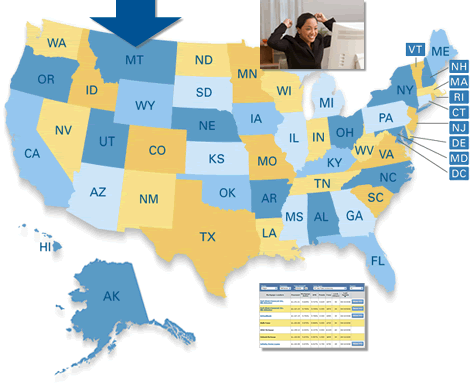 ---