Understanding Mortgages: Working with a Mortgage Broker
by Amy Lillard
In the midst of one of the most uncertain real estate markets in history, it's more important than ever to be informed. In a continuing series, we take a look at some of the most pressing questions about mortgages, refinancing, home equity, and other real estate options available to you.

(10/6/2012) Navigating the wide array of mortgages, mortgage rates, and mortgage terms can be confusing for first-time home buyers and those that have purchased before. Mortgage brokers can be a highly useful resource that can save you substantial money over the life of your mortgage.

Brokers are professionals who are paid to sift through lenders, looking for the appropriate entity that will offer a good product for a specific home buyer. Brokers will do some of the initial legwork, analyzing an individual's credit and ability to qualify for and pay for a mortgage. Due to their independence and deep knowledge of the market, brokers are adept at finding loans for nearly any type of credit situation. Mortgage brokers will then submit and shepard a home buyer's application through the entire underwriting and analysis process.

Another key responsibility of brokers, and one in which they can often distinguish themselves as a great resource, is their ability to find good competitive interest rates. Because of their deep connections in the industry, and their ability to find the most options for loans, brokers also have a wider variety of interest rates at their disposal.

Mortgage brokers have sometimes earned a bad rap in the past. Respectable brokers are licensed, independent contractors associated with licensed brokerage companies. Where brokers have crossed ethical lines in the past, particularly in the time of the subprime crisis, was in relying only on loans funded through business partners, charging their fees through inflated closing costs, or extending loans to buyers who should not otherwise qualify. These days mortgage brokers are under more scrutiny and there is a greater standard of ethics. But the best way to ensure you find a great resource that will truly work for you is through referrals from friends or trusted associates.

Understand that mortgage brokers work on 100 percent commission. That means that their fee will be part of closing costs. Brokers can vary on how exactly this works, which can include receving payment from the lender or bank - ensure you are completely clear on this before engaging a broker's services. Working on commission also means brokers are highly motivated to create and conclude a good deal for you, and that they work hard to create relationships within the industry in order to find good deals quickly. That all benefits homebuyers.
For Additional Reading:
Mortgage Broker or My Bank: Which is Better? http://www.creditinfocenter.com/mortgage/brokeRbank.shtml

Mortgage Brokers vs Banks and Lenders:
http://www.thetruthaboutmortgage.com/mortgage-brokers-vs-banks/

20 Questions to Ask a Mortgage Broker: http://www.corp.ca.gov/Consumer/finance/pdf/mort20quest.pdf

Other related articles:
Understanding Mortgages: Working with a Real Estate Agent
The Rise and Fall of Interest Rates: How Interest Rates are Determined
Understanding Mortgages: How to Get a Mortgage
Understanding Mortgages: Where to Get a Mortgage
Understanding Mortgages: Mortgage Paperwork
Understanding Mortgages: What is Interest?
Understanding Mortgages: What is Underwriting?
Understanding Mortgages: What is Closing?
Fannie Mae & Jumbo Mortgage Rates
Just One Click! = Current Rate Chart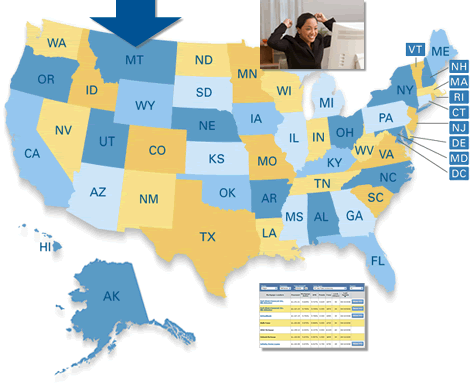 ---