Mortgage Loans

Mortgages
Understanding Mortgages: How to Get a Mortgage
by Amy Lillard
In the midst of one of the most uncertain real estate markets in history, it's more important than ever to be informed. In a continuing series, we take a look at some of the most pressing questions about mortgages, refinancing, home equity, and other real estate options available to you.

(8/14/2012) Some homebuyers can talk themselves out of a mortgage, simply because the process seems too complicated. But it may be simpler than it seems.

Check Finances
The first and perhaps most important step involved in obtaining a mortgage is examining personal finances. Some borrowers make the mistake of plunging in without truly understanding if they can afford to purchase a home. Instead, borrowers should take a close and truthful look at their assets, savings, and ability to pay each month now and in the future.

Part of this examination is also determining how much home you can truly afford. What can you comfortably manage each month, considering not only the mortgage but any associated insurance, condo assessments, property taxes, and other upkeep expenses? Plus, what can you afford for your initial down payment and closing costs? Only when you know this can you narrow your search for a home that works for you.

The final part of examining if you're ready for a home loan is checking your credit. Lenders will use your credit score and credit history to determine if you are a good candidate for a loan. Check your report, and if your score is not as high as it could be, or if you have outstanding issues, it may be best to focus on enhancing your credit before taking on a home loan.

Explore Options
What kind of mortgage makes most sense for you? Determine what type of mortgage you're looking for first, whether it's a fixed-rate mortgage, an adjustable-rate mortgage, or a government loan. Then look into your options. There are plenty of avenues in which to do this, including local banks and online sites. Often homebuyers may use a mortgage broker to help navigate all the options available, and ultimately find the loan that's most favorable.

Apply
Applying for a loan is actually a misnomer. Smart homebuyers get pre-approved as the first step, which involves submitting documentation of assets and income to a lender to show that you can ultimately qualify for a loan. A pre-approval is a good first step to confirm that you can qualify for the home price you're ready for, and to show to properties that you're a good candidate.

Once you select a property to purchase, you'll then complete the full loan application, which will list all your assets and debts, personal information, and property information. Once submitted, the lender will examine your application over a specified time period and either approve or deny.



For additional reading:
Where to Get a Mortgage:
http://homebuying.about.com/od/findingalender/qt/GetMortgage.htm
How to Get a Mortgage Now:
http://www.forbes.com/2010/08/18/how-to-get-mortgage-business-credit-mortgage.html
How to Get a Mortgage Rate that Starts with a 3:
http://www.nytimes.com/2012/06/30/your-money/mortgages/how-to-get-a-mortgage-rate-that-starts-with-a-3.html?pagewanted=all
Follow the link to continue reading the related articles.
Understanding Mortgages: Where to Get a Mortgage
Understanding Mortgages: Mortgage Paperwork
Understanding Mortgages: What is Interest?
Understanding Mortgages: What is Underwriting?
Understanding Mortgages: What is a Credit Score?
Understanding Mortgages: What is Refinancing?
Understanding Mortgages: What is Closing?
Understanding Mortgages: What are FHA Loans?
Fannie Mae & Jumbo Mortgage Rates
Just One Click! = Current Rate Chart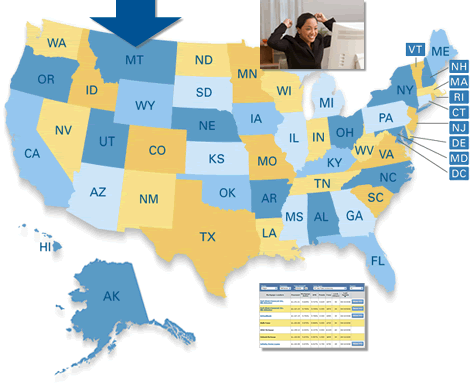 ---