Mortgage Advice

Mortgages
Understanding Mortgages: Mortgage Terms
by Amy Lillard
(7/3/2012) In the midst of one of the most uncertain real estate markets in history, it's more important than ever to be informed. In a continuing series, we take a look at some of the most pressing questions about mortgages, refinancing, home equity, and other real estate options available to you.

When you're a first-time home buyer, or you're refinancing, it may feel as if you need to learn another language to decipher the process. Mortgages comes with a vast array of unique terms to understand, but thankfully knowing a few key terms can serve you well. Some of the most commonly used mortgage terms follow.

ADJUSTABLE-RATE MORTGAGE (ARM):
A mortgage in which the interest rate changes after an introductory period. When interest rates change, monthly payments may increase or decrease depending on the rate.

APPRAISAL:
An estimate of a property's fair market value, used during the initial or refinanced mortgage application process. These estimates are made by appraisal professionals based on the sales of comparable homes in the area and property features. This is used to make sure the loan approval is not more than the property value.

CLOSING:
The final step in buying a home. This occurs in a meeting between the borrower, lender/seller, and other agents that may include lawyers. The property title is transferred to the buyer at this meeting, and the seller receives payment.

DELINQUENCY:
Late payments from a borrower are considered delinquent. AFter 15 days, a late fee may be assessed. After 30 days, additional procedures may begin that will eventually lead to foreclosure in cases of serious delinquency.

DEPOSIT:
Also called earnest money, this is money put down by a potential buyer to show intent to buy. If an offer is accepted, this becomes part of the down payment.

DOWN PAYMENT:
A portion of the total purchase price that is paid in cash. The rest of the purchase price is part of a mortgage loan. When a down payment is less than 20 percent, mortgage insurance is required.

EQUITY:
An owner's financial interest in a property. This amount is determined by subtracting the amount of the loan left from the market value of the property.

FIXED-RATE MORTGAGE:
A mortgage with an interest rate that remains constant throughout the life of the loan, translating to fixed monthly payments.

FORECLOSURE:
A process by which a property is sold to pay off a defaulted loan. Default refers to when a borrower has stopped making payments on the house.

MORTGAGE INSURANCE:
Insurance designed for lenders in the case of borrowers stopping payment on loans. Typically required when borrowers pay less than 20 percent on a down payment.

POINTS:
One percent of the principal amount of the mortgage. Points are typically charged by lenders to cover their costs, and are collected at closing.

PRINCIPAL, INTEREST, TAXES, AND INSURANCE (PITI):
The four elements of a monthly mortgage payment. Each month borrowers will pay down the principal (the main amount of the loan) and interest (depending on the interest rate). They will also pay towards property taxes and insurance (homeowners and mortgage insurance if necessary).

REFINANCING:
Obtaining a new loan to pay off the old loan. Refinancing is often done to get a better interest rate and save money each month.




For additional reading:
22 Most Commonly Used Mortgage Terms:
http://www.bankrate.com/finance/financial-literacy/22-most-commonly-used-mortgage-terms-1.aspx
U.S. Department of Housing and Urban Development Glossary:
http://portal.hud.gov/hudportal/HUD?src=/program_offices/housing/sfh/buying/glossary
Mortgage Terms Glossary:
http://www.realtor.com/home-finance/mortgages/terms-glossary.aspx?source=web
Follow the link to continue reading the related articles.
Understanding Mortgages: Types of Mortgages
Get a grip on record low mortgage rates with a rate lock
Mortgage Fees: Sticker Shock Explained
Are lenders truly making mortgages based on borrowers' ability to repay the debt?
Get preapproved for a mortgage before you go home shopping
Homeowners Insurance: Finding the Best Quotes
Making mortgage fees make sense
Home Insurance Quotes: Types of Home Owners Insurance
Fannie Mae & Jumbo Mortgage Rates
Just One Click! = Current Rate Chart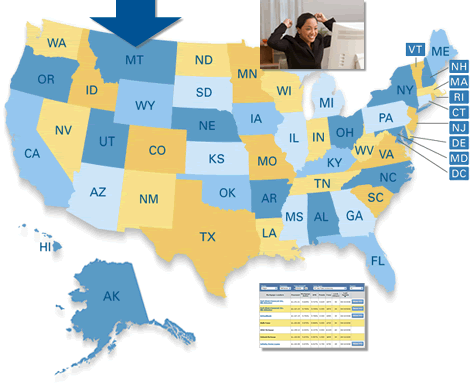 ---