Understanding Mortgages: Buy or Rent?
by Amy Lillard
In the midst of one of the most uncertain real estate markets in history, it's more important than ever to be informed. In a continuing series, we take a look at some of the most pressing questions about mortgages, refinancing, home equity, and other real estate options available to you.

(9/20/2012) "Should I buy or rent?"

When realtors and other real estate professionals are asked this question, historically their answer has always been "buy." In general, buying represents a better bargain over time, and affords homebuyers the opportunity to build equity.

Today, buying is still a sound bet. In fact, according to a Trulia report, in 98 of the top 100 housing markets, buying a home is more affordable than renting. Home prices are falling, mortgage interest rates are at historic lows, and rents are rising.

But for some, the standard logic around buying may not apply. For certain people, renting is actually the safer and smarter bet.

Some markets are impervious to the increasing affordability of home buying. In New York City, renting is much more affordable than buying. In other fast-growing metropolis areas with limited space, renting is the better bet.

In addition to market realities, the personal financial details of the borrower may make renting the better option.

Homebuyers are expected to put down a certain amount as a down payment. While mortgages can be obtained for as little as 3.5 percent down, this combined with closing costs can still be a significant cash need that may not be possible for some people. In addition, homeowners should expect to spend at least 5 percent of the purchase price of the home to cover routine maintenance and repairs. This can be a hardship for some borrowers, and should be considered in deciding between buying and renting.

Plus, while homes are affordable and mortgage rates good, it's more difficult to qualify for a mortgage today. There area several attributes that may mean trouble in obtaining a home loan. Credit scores below 620 or heavily negative credit reports will not receive a good interest rate for a loan. Additionally, lenders consider the amount of the mortgage payment plus taxes and insurance combined with other monthly debt payments in comparison to salary. This debt ratio, if high, will prevent qualifying for a loan.


For Additional Reading:
Renting Vs Buying: A Detailed Analysis
http://www.khanacademy.org/finance-economics/core-finance/v/renting-vs--buying--detailed-analysis

Rent Vs Buy Calculator:
http://www.bankrate.com/calculators/mortgages/rent-or-buy-home.aspx

5 Housing Markets where Renting Beats Owning:
http://blogs.smartmoney.com/advice/2012/06/21/5-housing-markets-where-renting-beats-owning/

Other related articles:
Home buyers replace investors, easier mortgages replace all-cash deals
Ranks of underwater homeowners shrinking, boosting housing recovery
Understanding Mortgages: Buying a Condo
Making Home Affordable: How are Federal Mortgage Assistance Programs Faring?
More renters becoming first time home-buyers, but most 'boomerang' back to parents
Should you be buying or renting your home?
Home ownership beats renting, if you can get a loan
Fannie Mae & Jumbo Mortgage Rates
Just One Click! = Current Rate Chart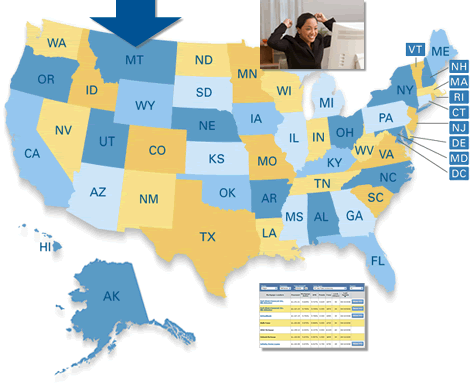 ---