Understanding Mortgages: Working with a Real Estate Agent
by Amy Lillard
In the midst of one of the most uncertain real estate markets in history, it's more important than ever to be informed. In a continuing series, we take a look at some of the most pressing questions about mortgages, refinancing, home equity, and other real estate options available to you.

(9/27/2012) For home buyers new to the process, and for those who have purchased homes in the past, a real estate agent is a valuable resource. Acting as your guide, intermediary, and strategist, real estate agents are ultimately a great person to have in your corner as you embark on a new home.

There are a few key things to understand about agents in order to have a productive and helpful working relationship.

Choosing an agent is a matter of knowing the difference between agents, and in establishing a good relationship. First, there are buyer's agents and seller's agents. When you walk past "For Sale" signs and notice an agent contact, those are agents representing the person selling the home. They are working for the seller's best interests, and looking to get the best deal for them. For that reason, contacting them about a home on your own may not be the most productive. While the agents will be professional and helpful, if you reveal the top amount you are willing to pay for the house, for example, the agent is contractually bound to pass that information on the seller, which can negatively impact your negotiation.

Instead, finding an agent to represent your interests is the best move. You can find agents online or through personal recommendations. It's a good idea to meet with any potential agents to talk about the process, your interests, and next steps — this helps you know what to expect, but also provides insight into what the working relationship would be like.

If and when you find an agent you're comfortable with, expect to sign a buyer's broker agreement, which outlines expectations, agent duties, and whether your relationship is exclusive or not. Understand that this agreement does not involve any upfront fees. Agents work on commission, receiving a payment only upon the close of a purchase.

During the home search process, real estate agents will spend as much time as necessary with you to explain the home buying process, to help identify potential properties to look at, and to accompany you to viewings. Additionally, agents will spend time helping you craft purchase offers and other logistical arrangements.

However, buyers should be prepared to recognize and respect the time agents give. That means keeping appointments made and being punctual, as well as understanding agents have other clients to work with. It also means not contacting other agents (such as the agents listed on properties) without your agent, or without looping your agent into the process. Additionally, ask your agent if it's appropriate to attend open houses alone.

Additionally, buyers should use agent's expertise. Real estate agents will help explain all forms involved in the home hunting and offer process, so make sure to use that knowledge and never sign forms that are unclear.

Finally, the most important component of enlisting a real estate agent? Be truly ready to buy. Unless you are ready to go through with a home purchase, and provide the earnest money, down payments, closing costs and other fees associated with buying a home, it's best not to occupy an agent's time.


For Additional Reading:
How to Choose and Work with a Real Estate Agent: http://homebuying.about.com/od/choosearealestateagent/

Top 5 Tips to Working with a Real Estate Agent:
http://www.ehomemortgages.com/real-estate-agent-tips/
How to Break Up with Your Real Estate Agent:
http://www.zillow.com/blog/2012-02-22/how-to-break-up-with-your-real-estate-agent/
Other related articles:
Understanding Mortgages: Making an Offer
Home buyers replace investors, easier mortgages replace all-cash deals
Investors poised to further stimulate residential real estate market
Understanding Mortgages: Selling Your House
Understanding Mortgages: What is Pre-Approval?
Housing Statistics: Keeping Tabs on Housing Market Figures
Is your real estate agent packing the latest technology?
Fannie Mae & Jumbo Mortgage Rates
Just One Click! = Current Rate Chart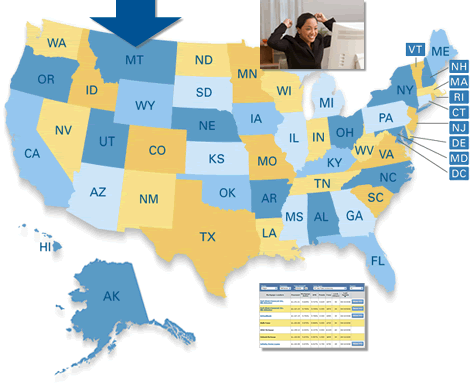 ---