Mortgage Advice

Mortgages
Understanding Mortgages: What is Interest?
by Amy Lillard
(8/6/2012) In the midst of one of the most uncertain real estate markets in history, it's more important than ever to be informed. In a continuing series, we take a look at some of the most pressing questions about mortgages, refinancing, home equity, and other real estate options available to you.

While buying a home involves a long list of terms, procedures, and paperwork to understand, one thing prominent on borrowers' minds is interest. And for those that analyze and watch the housing market, it's just as important.

Mortgage interest is money paid to the lender that provides the home loan. To pay back the loan, borrowers pay a certain amount towards the principal, or the amount of the loan. They also pay a certain amount each month towards interest, the amount the lender charges to borrow the money.

Interest rates vary over time and market. In the past few years, interest rates have plunged to all-time lows as the Federal Reserve made sweeping gestures to stimulate the housing market and the economy. Of course, interest rates also vary by lender and by borrower. Borrowers with higher credit and better eligibility requirements will qualify for a lower rate, and other borrowers with less-than-stellar credit history will receive a higher rate, within bounds set by the Federal Reserve.

When paying interest, it's important to recognize a process called "amortization" and how that affects the loan. Generally, when a borrower makes home payments for the first five to ten years of a mortgage, the interest accounts for a majority of the payment. Over time this changes, with more and more paid towards the principal and less and less towards interest. A lower principal balance equals a lower interest amount.

Interest is paid in arrears in this country, meaning your payment covers the interest for the 30-day period immediately preceding the payment due date.

Interest may seem like a necessary evil for many borrowers. But there are tax benefits accorded to those that pay mortgage interest. Borrowers can deduct their home mortgage interest from their tax return each year if filing a Form 1040 and itemizing deductions, and if the mortgage is a secured debt on a qualified home in which a borrower has ownership.


For additional reading:
Mortgage Interest Rate Fundamentals:
http://www.mtgprofessor.com/a%20-%20interest%20rates/interest_rate_fundamentals.htm
How are Mortgage Rates Determined?
http://www.thetruthaboutmortgage.com/what-causes-mortgage-interest-rates-to-move/
Follow the link to continue reading the related articles.
Understanding Mortgages: What is Underwriting?
Understanding Mortgages: What is a Credit Score?
Understanding Mortgages: What is Refinancing?
Understanding Mortgages: What is Equity?
Understanding Mortgages: What is Closing?
Understanding Mortgages: What are FHA Loans?
Understanding Mortgages: What is Pre-Approval?
Understanding Mortgages: What is Foreclosure?
Understanding Mortgages: What is a Short Sale?
Understanding Mortgages: What is Private Mortgage Insurance?
Understanding Mortgages: What is Escrow?
Understanding Mortgages: Mortgage Terms
Understanding Mortgages: Types of Mortgages
Fannie Mae & Jumbo Mortgage Rates
Just One Click! = Current Rate Chart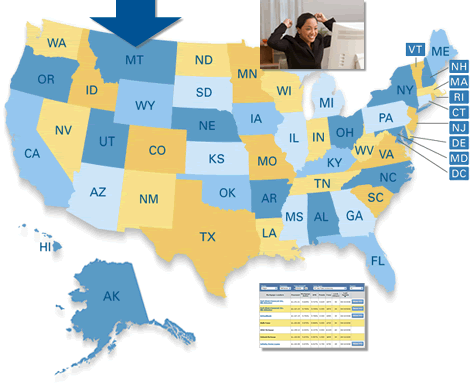 ---