City of Oakland Mortgage Rates and Loans
by Amy Lillard
Mortgage Lenders - Oakland

Review/Description

Holmgren and Associates

1900 Mountain Boulevard
Oakland, California 94611

Phone: 510-339-2121
Web: http://www.mortgageholmgren.com

Holmgren & Associates has been serving the Bay Area since 1989, earning a reputation as a trusted, independent source for home financing. We're a full service mortgage broker with an experienced staff offering expertise in residential mortgage lending, with primary focus on loans for home purchase and refinance, and reverse mortgages.

Greater Bay Mortgage Co.

1980 Mountain Blvd., Suite 209
Oakland, California 94611

Phone: 510-339-6060
Web: http://www.greaterbaymortgage.com



If you need a mortgage loan in the Bay Area, we can assist you by providing you with top-notch service, no matter what kind of California mortgage loan you're looking for, or what your individual circumstances are. Obtaining a mortgage loan is one of the most significant decisions you will ever make, and it is important that you have an experienced advisor to help you every step of the way.

Dianne Crosby

51 Moraga Way, Suite 2
Orinda, CA 94563

Phone: 925.743.3501
Web: http://www.diannecrosby.com

As your trusted adviser and Certified Mortgage Planning Specialist in Oakland, Dianne demystifies the mortgage process. Whether you are a first-time home buyer or refinancing your second home for the third time, Dianne's commitment, education and experience will make your transactions as smooth as silk. A Senior Loan Consultant at RPM Mortgage, Dianne closes more than $120 million annually in residential, vacation and investment property transactions.

Team Thomas LaSalle Financial

6201 Antioch Street, Suite 200
Oakland, Ca 94611

Phone: 510.339.4300
Web: http://teamthomasloans.com

It is our goal to obtain the best possible loan for your situation. We promise to thoroughly review the deal cycle with every borrower and keep them, and their Realtor, informed throughout the approval process. We will carefully explain the costs and benefits of each financing option and help you understand the intricacies of the process. We make it our responsibility to ensure you understand everything that is happening.
(5/18/2013) When most people think of the Bay Area in California, they think of the thriving metropolises of San Francisco and San Jose. But that may be about to change, as more and more people are talking about Oakland. Named "Most Exciting City in the Country" for 2013 by real estate blog Movato, Oakland is developing as a major cultural, athletic, and business hub with a booming real estate scene.
Overall, the median sales price for homes in Oakland was $300,000 during the first half of 2013, according to real estate site Trulia. That's an increase of almost 40 percent over a year's time. The average listing price for the week ending May 8, 2013, was $557,880, with prices varying widely across neighborhoods. Average price per square foot for the Oakland area was $264, an increase of almost 40 percent over last year.

Oakland is home to over 390,000 people, the eighth largest city in California. It neighbors San Francisco, creating a highly attractive tourist and resident location. With its location on the Pacific, and status as one of the busiest ports in California, it's also one of the most diverse cities in the nation.
Oakland enjoys a Mediterranean climate like many other California locations, marked by mild winters and warm summers. Oakland has an average of 260 sunny days per year. The city is a naturally beautiful one, located on flat plains of the East Bay and the foothills and hills of the East Bay range. The city also features Lake Merritt, an urban estuary with a mix of fresh and salt water that was once the first official wildlife refuge in the country. It's still home to many rare and endangered species, and also provides a beautiful waterfront downtown area.
That downtown area and other commercial areas throughout the city are marked by health care, technology, renewable energy and manufacturing companies. The local economy is dominated by the marine cargo transport industry due to the coastal port. In business and elsewhere, Oakland is continually listed among the top cities in the U.S. for sustainability practices and usage of electricity from renewable resources.
From a cultural perspective, Oakland has a significant art scene and boasts the highest concentration of artists per capita in the country. Food is an adventure in Oakland, with a diverse variety of cuisine reflecting the ethnically diverse city. Oakland has a prominent music scene in all genres, especially blues and jazz. And for sports fans, professional teams in football, basketball and baseball satisfy every need.
For more on Oakland, visit these sites:
http://www.tripadvisor.com/Tourism-g32810-Oakland_California-Vacations.html
Other related articles:
Site to See: Movoto's First-Time Home Buyer's Guide
Realty agents offer buyers pre-purchase credit, mortgage tips
Larger down payment crucial in today's low-inventory, multiple-offer housing market
Site to See: Freddie Mac's CreditSmart
Online mortgage videos a good mortgage news
How much home will the median price buy?
High-cost areas benefittin​g from jumbo loan boom
Mortgage credit slowly loosening, but many restraints still in place
Fannie Mae & Jumbo Mortgage Rates
Just One Click! = Current Rate Chart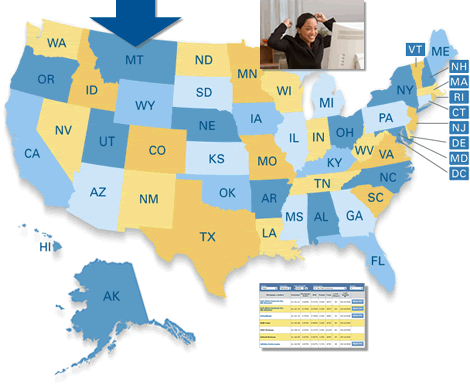 ---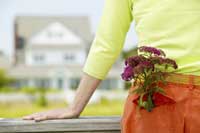 Refinancing: Selecting a Loan
Moving Ahead With Your Refinance