ERATE's Daily Rate Summary
Nancy Osborne, July 2, 2015
Happy 4th of July!
U.S. markets will be closed Friday in observance of the Independence Day holiday.
The June jobs report was a disappointment across the board. The report showed that there is still sizeable slack in the labor market after missing its targets and the blockbuster report for May was revised downward. Both average hourly earnings along with the average work week were flat. This weak wage data will do nothing to advance either the inflation rate the Fed is looking for or spark an increase consumer spending. The labor force participation rate fell from 62.9% in May to 62.6% in June which is the lowest level seen since 1977. Some safe-haven buying of U.S. Treasuries persisted today ahead of both the long weekend and the Greek referendum to be held on July 5th. (continued below rate chart)
U.S. Non-Farm Payrolls rose by 223,000 for June when the forecast called for an increase of 225,000. The report for May was revised downward from 280,000 jobs added to 254,000. The blended revisions for the months of May and April show that 60,000 fewer jobs were added than initially reported. The Unemployment Rate fell to 5.3% from 5.5% when the forecast called for a rate of 5.4%. The decline in the unemployment rate was due only to how the rate is calculated rather than any real growth in employment.
Average Hourly Earnings for June were flat after rising 0.2% in May. The forecast for June called for an increase in earnings of 0.2%. Average Weekly Hours for June remained unchanged from May's level of 34.5 hours. These two factors are the most troubling aspect of the jobs report because they show that income growth is not sufficient to support an increase in consumer spending nor will it support an increase in the level of core inflation that the Fed is looking for.
Weekly Initial Jobless Claims increased to 281,000 for the week ending June 27th. This was 10,000 higher than the previous week and higher than the forecast of 275,000. The four-week moving average rose by 1,000 to 274,750.
Factory Orders fell 1.0% in May when the forecast called for a drop of 0.5%. Aprils' reading was revised downward from a drop of 0.4% to a drop of 0.7%.
Durable Goods Orders (Revised) fell 2.2% in May, revised downward from the initial report of a drop of 1.8%. Non-Durable Goods orders rose 0.2% in May following a reported increase of 0.3% in April.
Next Week: On Monday watch for ISM Non-Manufacturing data and on Tuesday look for Trade Deficit figures, Job Openings and Consumer Credit. On Wednesday watch for the release of FOMC Minutes and on Thursday look for Weekly Jobless Claims. Friday watch for the release of Wholesale Inventories.
Find The Lowest Mortgage Rates
Refinance Rates & Home Purchase Rates
Just One Click! = Current Rate Chart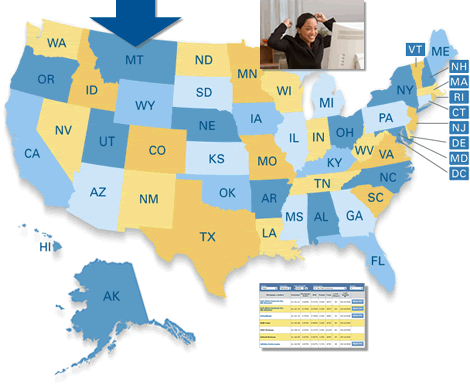 Approximately 12 million consumers resort to taking out payday loans each year.  Most consumers intend to use them as bridge loans to fill a short term emergency cash need.  Many consumers who turn to payday loans do not have access to traditional bank loans as there are no strict requirements to check credit or verify a consumer's ability to repay a payday loan...

Finding the best mortgage rate may not be as easy as simply identifying the lowest interest rate available...

Finding the best car insurance rates is often a balancing act. While trying to find the best auto insurance that covers what's needed, many consumers are also looking to keep it cheap.
Consumer Reports says a guaranteed auto loan in your pocket also helps you avoid a common sales tactic -- mixing vehicle price and financing negotiations....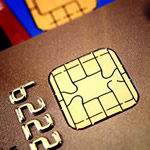 Consumer Financial Protection Bureau (CFPB), racking up an initially impressive record in consumer protection, now has credit card issuers in its sights....
Refinancing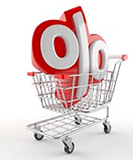 When searching for a home loan it is advised to first determine the financial objectives you require of a home loan. Consider the following: ....