ERATE's Daily Rate Summary
Nancy Osborne, July 31, 2015
Although recent labor market indicators have shown surprising strength, one undeniable detractor of all this good news is the fact that wages have remained stagnant. The Employment Cost Index (ECI), which is closely watched by the Fed, revealed that wages in the second quarter had the smallest increase since the inception of the index in 2001. This even marked the worst wage growth performance since record keeping began in 1982. Contrary to how a tight labor market should behave, there appears to be little competition to attract employees which would in turn drive wages and benefits higher. Some analysts speculate that bonuses paid out in the first quarter could be responsible for the decline in ECI from the first to the second quarter, only time will tell. Consumer sentiment took at hit after reaching a five month high and the silver lining of the day came from the Chicago Purchasing Managers Index (PMI) which finally broke out of contraction mode and into an expansion. (continued below rate chart)
The Employment Cost Index (ECI) private sector wages and salaries in Q2 wages rose an anemic 0.2% after rising 0.7% in Q1. The forecast called for an increase of 0.6%. Spending on private sector benefits in Q2 fell 0.2% after rising 0.6% in Q1. In the public sector wages and salaries in Q2 rose 0.6% after rising 0.4% in Q1. Public sector benefits spending also outpaced the private sector, rising 0.8% in Q2 from 0.5% in Q1.
The University of Michigan Consumer Sentiment Index final revision for July fell to 93.1 from an earlier reading of 93.3. The forecast called for a reading of 94.0. July's reading fell below the reading of 96.1 for June.
The Chicago Purchasing Managers Index (PMI) rose to 54.7 in July from 49.4 in June. The forecast for July called for an increase to 50.8. This positive reading on Midwest economic activity marked a shift back to economic expansion after several months of contraction.
Next Week: On Monday look for Personal Income, Consumer Spending, Core Inflation, Institute for Supply Management (ISM), Markit PMI and Construction Spending. On Tuesday, watch for Factory Orders and on Wednesday, ADP Employment, the Trade Deficit and ISM Manufacturing. On Thursday, watch for Weekly Jobless Claims and on Friday the closely watched Employment Report for July and Consumer Credit.
Treasury Yields closed lower today with the yield on the mortgage rate-driven 10 year note down 7 basis point (bps) yielding 2.19% and the 30 year bond down 4 basis points (bps) yielding 2.91%.
Find The Lowest Mortgage Rates
Refinance Rates & Home Purchase Rates
Just One Click! = Current Rate Chart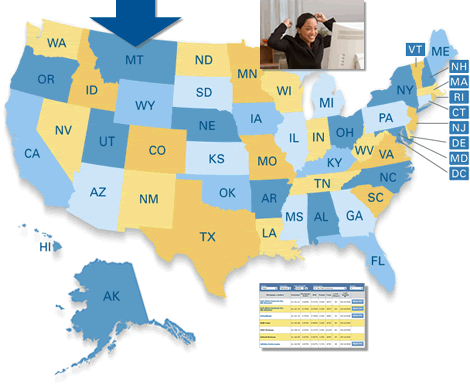 Approximately 12 million consumers resort to taking out payday loans each year.  Most consumers intend to use them as bridge loans to fill a short term emergency cash need.  Many consumers who turn to payday loans do not have access to traditional bank loans as there are no strict requirements to check credit or verify a consumer's ability to repay a payday loan...

Finding the best mortgage rate may not be as easy as simply identifying the lowest interest rate available...

Finding the best car insurance rates is often a balancing act. While trying to find the best auto insurance that covers what's needed, many consumers are also looking to keep it cheap.
Consumer Reports says a guaranteed auto loan in your pocket also helps you avoid a common sales tactic -- mixing vehicle price and financing negotiations....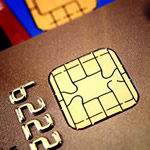 Consumer Financial Protection Bureau (CFPB), racking up an initially impressive record in consumer protection, now has credit card issuers in its sights....
Refinancing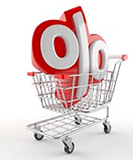 When searching for a home loan it is advised to first determine the financial objectives you require of a home loan. Consider the following: ....