ERATE's Daily Rate Summary April 24, 2015
U.S. Economic Data continued to weaken making a near term rate hike by the Fed less of a sure bet. While today's release of U.S. Durable Goods Orders for March jumped by the strongest number in eight months, increasing 4% from a drop of 1.4% in February, the report also showed declining demand with the exception of automobiles and aircrafts. Absent the transportation sector, durable goods orders have now fallen for six consecutive months. Even more concerning was the drop by 0.5% in demand for a critical component reflecting future business investment.
Treasury yields fell with the yield on the mortgage rate driving 10 year note down 5 basis points (bps) yielding 1.91% and the 30 year bond also down 4 bps yielding 2.61%.
A flood of weaker than expected economic data, occurring since the Feds previous meeting in March, has resulted in a number of economists downward revision of their 2015 outlook for the U.S. economy. A growing number of economists project that economic growth in the U.S. has slowed to 1-1.5% for the first quarter of 2015.
The two day Fed meeting will begin on Tuesday and no significant changes are anticipated at this time.
Find The Lowest Mortgage Rates
Refinance Rates & Home Purchase Rates
Just One Click! = Current Rate Chart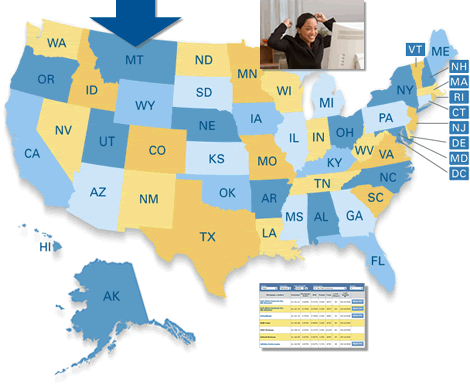 ERATE's Daily Rate Summary
April 23, 2015
U.S. Treasuries fell from the nearly four week highs reached yesterday as signs of weakness seeped back into the latest economic data. New home sales dropped unexpectedly to an annual rate of 481,000, down from February's revised robust number of 543,000. This decline represents an 11.4% drop. According to Wells Fargo Senior Economist Anika Kahn, mortgage loan applications, which are a leading indicator, are currently reflective of strength in the housing sector and the poor reading today may be more the result of a harsh winter shake off.
Treasury yields fell with the yield on the mortgage rate driving 10 year note down 2 basis points (bps) yielding 1.96% and the 30 year bond also down 2 bps yielding 2.65%.
Weekly initial jobless claims also rose by 1,000 reaching 295,000, this was above the estimated number of 287,000. April's preliminary Markit U.S. Manufacturing PMI index fell to 54.2 from March's 55.7 level as economists expected. Friday, watch for the release of the March Durable Goods Orders for another signal on the economy.
(6/24/2013) Approximately 12 million consumers resort to taking out payday loans each year.  Most consumers intend to use them as bridge loans to fill a short term emergency cash need.  Many consumers who turn to payday loans do not have access to traditional bank loans as there are no strict requirements to check credit or verify a consumer's ability to repay a payday loan...

Finding the best mortgage rate may not be as easy as simply identifying the lowest interest rate available...

Finding the best car insurance rates is often a balancing act. While trying to find the best auto insurance that covers what's needed, many consumers are also looking to keep it cheap.
Consumer Reports says a guaranteed auto loan in your pocket also helps you avoid a common sales tactic -- mixing vehicle price and financing negotiations....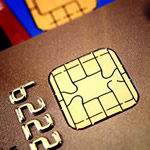 Consumer Financial Protection Bureau (CFPB), racking up an initially impressive record in consumer protection, now has credit card issuers in its sights....
Refinancing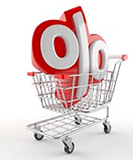 When searching for a home loan it is advised to first determine the financial objectives you require of a home loan. Consider the following: ....