Daily Rate Summary

Monday, February 12th, 2018
Mortgage Rates Rise and Treasury Prices Steady.
On Friday, Treasury bond yields and Mortgage interest rates rose as Bond investors remain negative on fixed-income and U.S. gov't bonds as a safe haven. Bonds lose value as interest rates rise. Though Stocks have fallen some, prices are still lofty! The runs to all-time highs on the averages are over for now. Nervous investors mull economic signals and the impact of the Tax cut on economic growth potential. The 10 Yr. Treasury Note stood at a yield of 2.8512% and the 30 Yr. U.S. Treasury Bond yielding 3.1596%. 30 Year Mortgages according to Freddie Mac were around 4.32% for conforming and 4.63% for Jumbo products.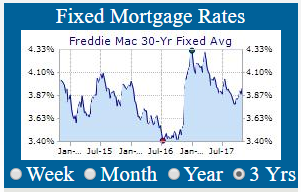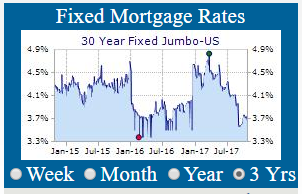 According to Zerohedge.com; "Why is the fate of the market suddenly in the hands of the otherwise trivial CPI number? Because, as we showed every day last week, every single time the 10-year Treasury approached or surpassed the four-year high of 2.85% last week, equities investors panicked and yanked bids amid fears the specter of higher inflation would accelerate the pace of Fed rate hikes, crushing the nearly 10-year artificial bull market in stocks bought with nearly $20 trillion in central bank liquidity."
Data Deck for Week of February 12th – 16th. Source: Barclay's Bank.
(Chart courtesy of Zerohedge.com).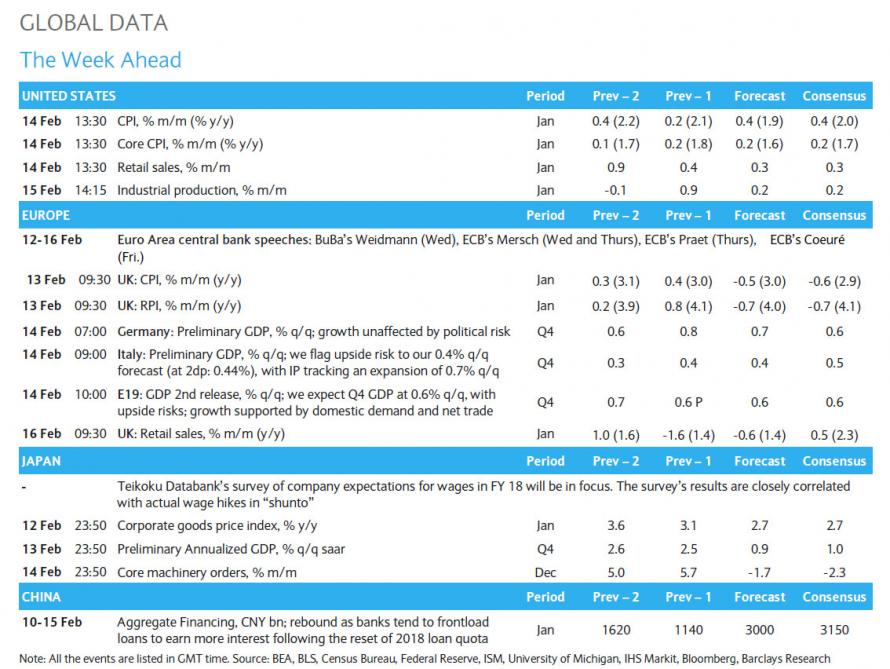 Commenting further, Zerohedge.com said, "And with average hourly earnings reportedly breaking out, there is suddenly a threat that core CPI may surprise to the upside, and not just modestly, but materially enough for the Fed - which is already expecting to hike rates 3 times in 2018 - to precipitate its tightening intentions, and if nothing else, certainly not intervene during the current market correction.
"What's happening now is just price discovery between bonds and equities -- how far can the bond market push yields up before the equity market cracks?" T. Rowe Price's Stephen Bartolini told Bloomberg. "The big fear in risk markets is that we get a big CPI print and it validates the narrative that inflation is coming back and the Fed is going to have to move faster."
30 Yr. U.S. Treasury Bond back around 3.15% again.
(Chart courtesy of Zerohedge.com).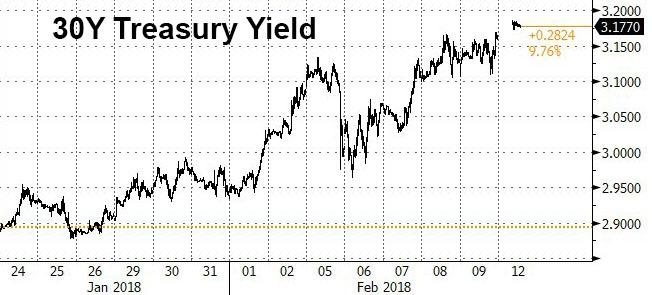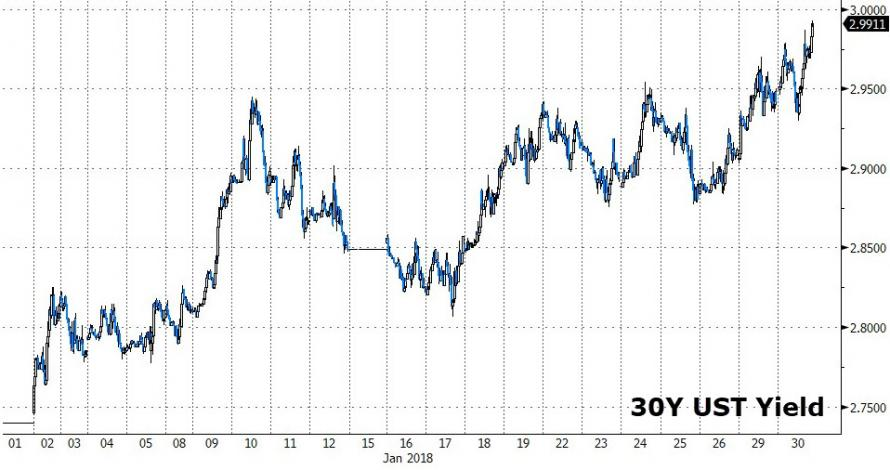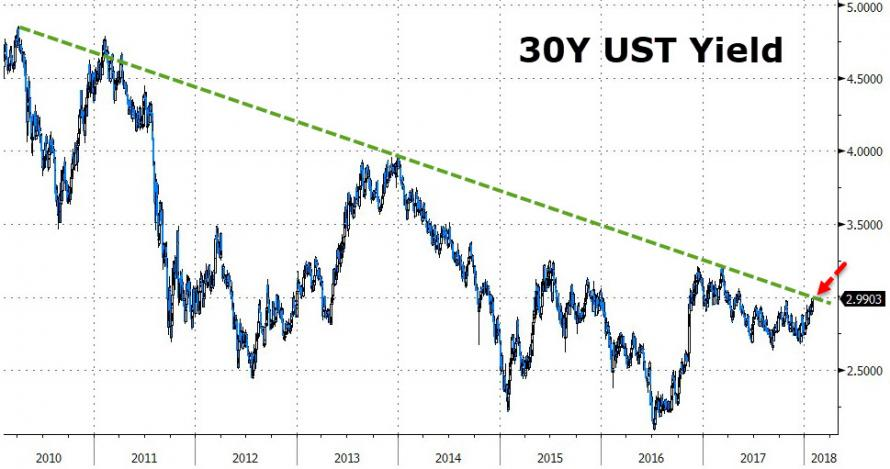 U. S. 10 Year Note Yield above 2.8500%.
(Chart courtesy of Zerohedge.com).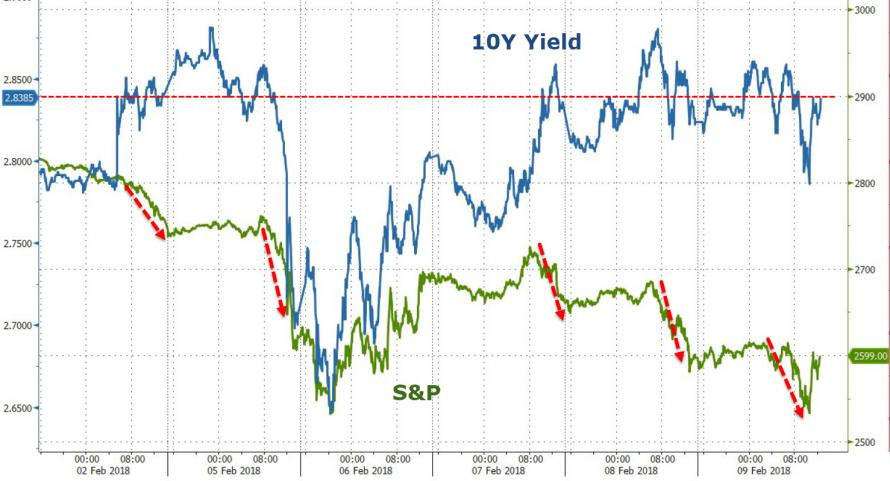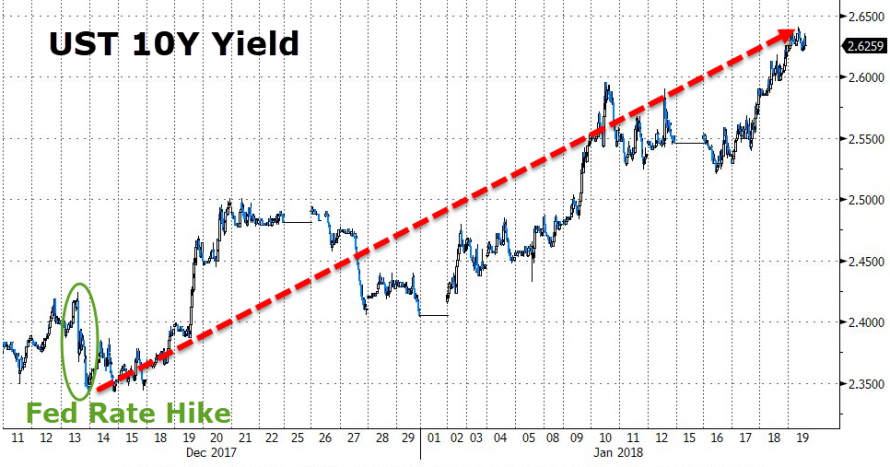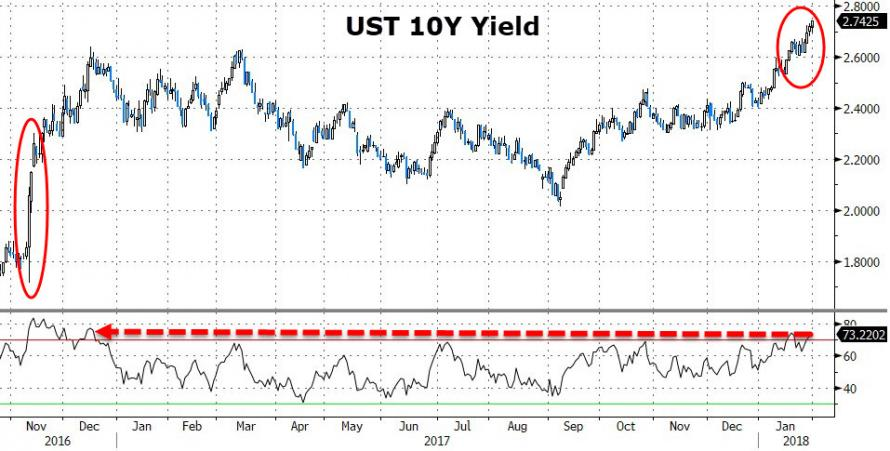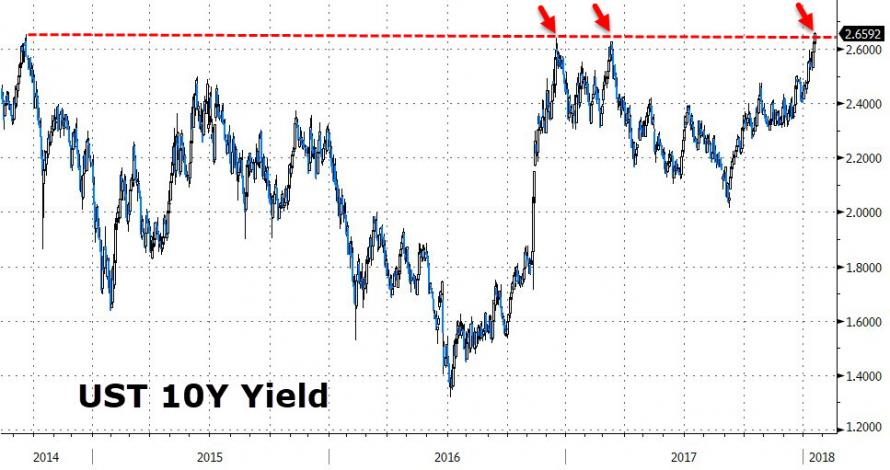 The 10 Year U.S. Treasury Note has tested the lows and is moving back to the upper trading range in bond yields. We await whether that gap at 2.05% will get filled in coming months. If so, we will get another run at historically low rates before the final blow-off in Credit Markets sends Mortgage Interest rates up for good.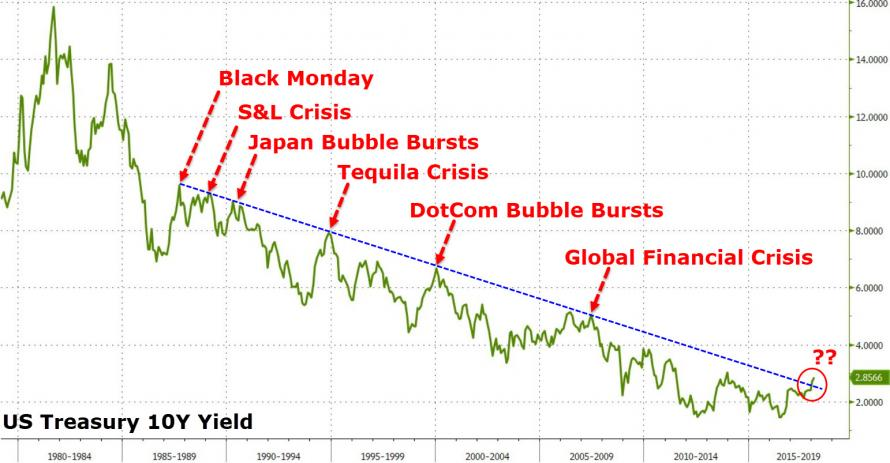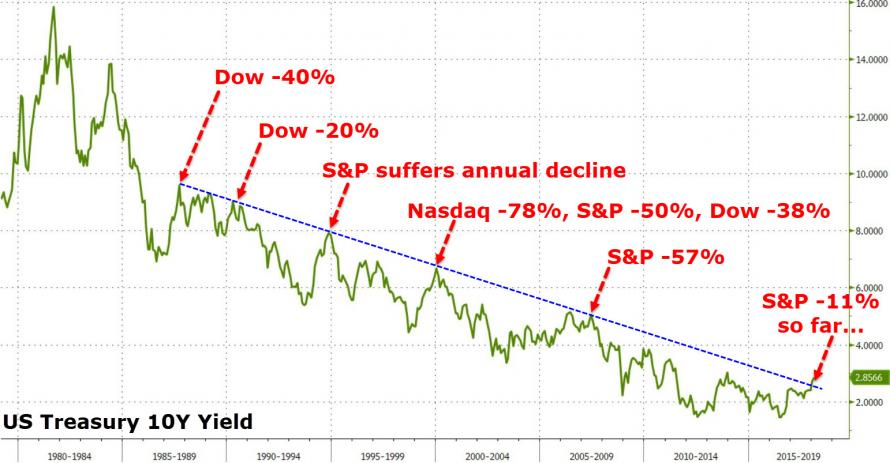 The above Chart does suggest that a constructive set-up is forming in the 10 Year Treasury Note with the potential to push the yield to around 2.00% over the next year. It is crucial that Mortgage Rates stay at or below 4.00% or demand for mortgage loans will dry up. The window of opportunity for borrowers seeking mortgage refinancing & home purchases is still open for now.

Market-Implied # of Rate-Hikes In 2018 above 2.5 rate moves.
(Chart courtesy of Zerohedge.com).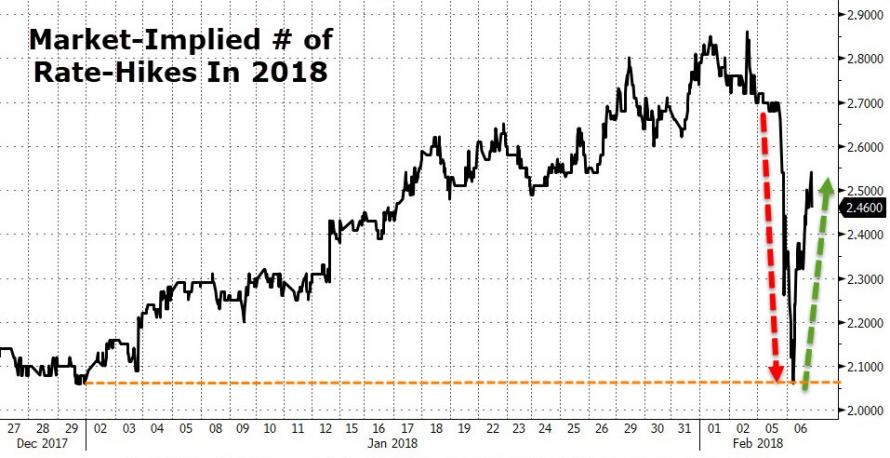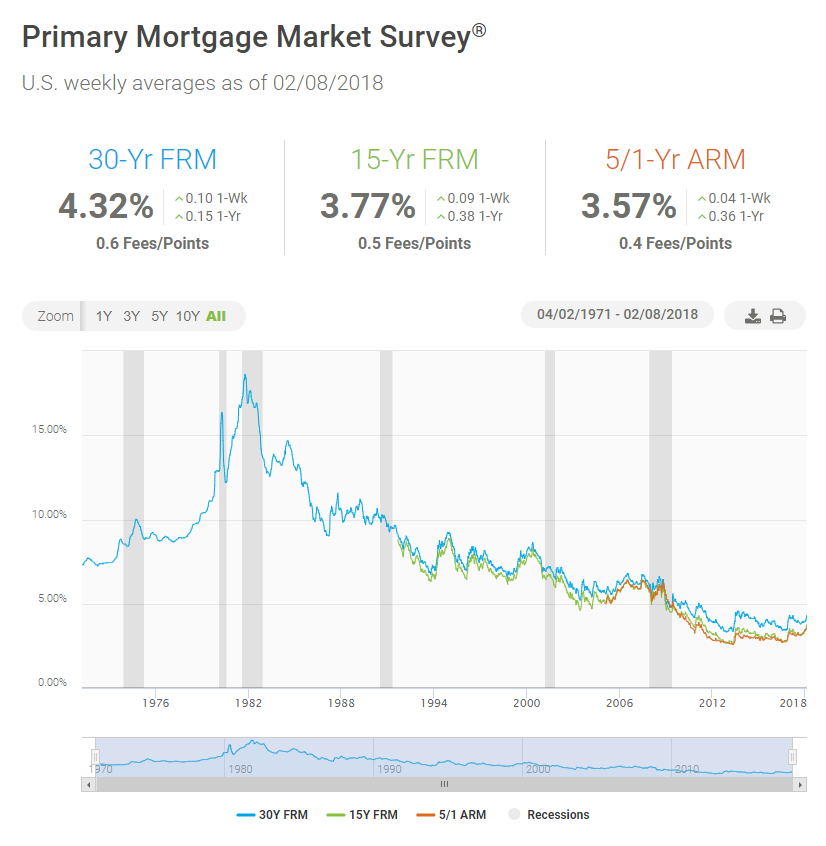 As can be seen from Freddie Mac's Mortgage Market Survey, last week, 30 Yr. Fixed Mortgage rates for conforming loans hit 4.32% higher by 10 basis points (bps) from the previous week.
Treasury Prices Steady and Yields Rise for U.S. 10 Yr. and 30 Yr. Treasuries.
At the Chicago Board of Trade (CBOT): the US 10 Year Treasury Note futures Contract for March settlement closed at a price of 121'05.5 / 32nds; the 10 Year Note was up 9 basis points (bps) on the day, yielding 2.8512%. The US 30 Year Treasury Bond futures Contract for March settlement closed at a price of 144'05 / 32nds; the 30 Year Bond was up 2 basis points (bps) on the day, yielding 3.1596%. Mortgage Rates are near their 2018 highs and are higher by 10 basis points (bps) from the previous Freddie Mac Survey last week.
Thanks to ZeroHedge.com, Barclay's, Federal Reserve Board, B of A Merrill Lynch Global Research, Goldman Sachs, Bloomberg, and FreddieMac.com for Charts and Graphics.
---
Disclaimer: The Information & content in this message is solely the opinion of the author and believed to be from reliable sources. Charts and tables contained herein were taken from other sources and a best effort was attempted by the author to give attribution where possible. None of this material should be construed as fact, and is not intended for use by reader as investment advice or relied upon for making financial decisions.