Mortgage Loan
CFPB mortgage servicing rules expand mortgage industry's regulatory overhaul
by Broderick Perkins

(4/11/2012) Erate Exclusive - Underscoring how unhinged the mortgage industry has become, yet another round of mortgage servicing rules is coming down the pike, this time from the Consumer Financial Protection Bureau (CFPB).
Dovetailing on the National Mortgage Settlement and other edicts to clean up the mortgage industry, CFPB's rules are empowered by the Dodd-Frank Wall Street Reform Act to make mortgage servicing more transparent, less problematic and fully accountable to both the public and federal regulators.
Mortgage servicers are responsible for collecting payments from borrowers on behalf of the actual mortgage lender. The servicer also handles customer service, loan modifications, collections, and foreclosures. Mortgage lenders can also act as servicers.
Mortgage servicers have been more than remiss serving distressed homeowners since the housing market fell in a hole.
Servicers have been and continue to be the target of federal suits, state suits, joint federal and state suits, class-action suits, numerous complaints from individuals and regulatory overhaul on par with that of the tobacco industry in years gone by.
The industry's failures have been cancerous to the recovering economy, forcing regulators to smoke out what ails an industry that appears to lack a social conscience.
While federal officials and state attorneys general wrangled for a year with mortgage servicers to finalize the National Mortgage Settlement, instead of cleaning up their act, and preparing to correct misdeeds, mortgage servicers continued the same abusive foreclosure tactics that ended up costing them more than $25 billion dollars, according to a scathing study by a group of consumer law advocacy groups.
In examinations of fourteen major servicers, the Comptroller of the Currency, the Board of Governors of the Federal Reserve System, and the Office of Thrift Supervision concluded that servicers were more interested in assembly-line speed to save money, than quality and accuracy in their foreclosure processes.
Cost of doing business
It's as if having to ante up for a multi-billion dollar settlement is merely the cost of doing business - as usual.
"The servicing industry had problems before the financial crisis, and many servicers have failed to keep pace with the increasing number of mortgage delinquencies," writes CFPB's Ashley Gordon, to put it mildly.
The national settlement reveals abusive foreclosure, short sale and loan modification practices were deep-seated, institutionalized behaviors that violated state and federal laws. Criminal charges are still on the table.
"Many borrowers have complained that they did not receive the information they needed to stay on track with their mortgage and avoid foreclosure. Other borrowers ran into trouble because they had difficulty getting answers from their servicers," wrote Gordon.
In too many cases, mortgage service industry failures, not actual personal financial distress, cost large swaths of households their most valuable asset. Settlement provisions to provide financial restitution for those wrongs are mirthlessly laughable.
Holding servicers accountable
Perhaps, CFPB surmises, with better information, with greater transparency, some people might have been able to save their homes from foreclosure.
Perhaps.
CFPB's proposed rules, similar to those outlined in the national settlement, demand that servicers provide:
• Clear monthly mortgage statements that explicitly disclose and breakdown principal, interest, fees, escrow, and due dates.
• Ample warnings before adjusting interest rates on certain adjustable rate mortgages (ARMs) that explain how the new rate was determined, when it will take effect, dates of future adjustments, and a list of alternatives for consumers to consider.
• Options for avoiding expensive "forced-placed" insurance, which is insurance charged to borrowers by servicers when their existing insurance appears to have lapsed.
• Early outreach to struggling borrowers that informs them of potential options to avoid foreclosure.
CFPB is also considering rules to address the "run-around" consumers often face when dealing with servicers and is considering proposals that would require:
• Payments to be credited to consumer accounts the day payment is received. • Implementing new policies and procedures so that records are kept up-to-date and accessible.
• Quickly addressing and correcting errors. • Giving homeowners direct and ongoing access to servicer staff members who have access to the homeowners' records and can actually help address their issues.
CFPB expects the additional rules to be open to public comment this summer and to finalize rules by early next year.
"We believe these rules represent important steps to demystifying the ambiguity of mortgage servicing and providing homeowners with information and assistance before it's too late," Gordon wrote.
Follow the link to continue reading the related articles:
Healthy mortgages far outweigh distressed home loans
Credit unions aren't the most trusted institution for mortgages
National Mortgage Settlement controversy, related scams, offset by helpful consumer guides
Banks' big bailout payback after regulators rollover on terms
CFPB to release new mortgage rules next year
Fannie Mae & Jumbo Mortgage Rates
Just One Click! = Current Rate Chart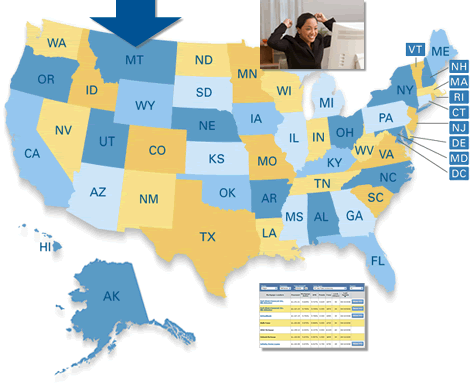 ---