Automobile Leases & Loans

Auto Financing
New and Used Auto Loan Rates
Choose Your State Below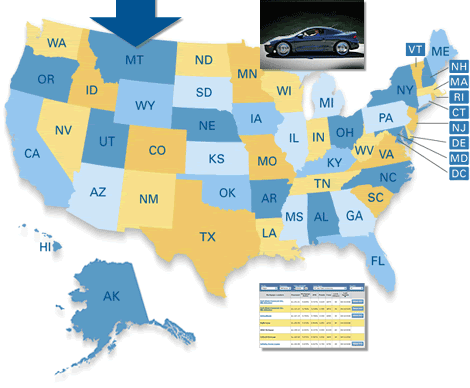 ---
by Broderick Perkins

(3/23/2012) Erate Exclusive - Gas prices are expected to peak nationwide at $4 a gallon in May, but you can offset that higher cost by saving money in used car showrooms, with the help of Uncle Sam.
The Federal Trade Commission (FTC) is cracking down on pay-off trade-in come-ons that aren't what used car dealers say they are.
The National Automobile Dealers Association says with the spring-into-summer auto buying season underway, higher gas prices will pump up demand for gas sippers as more buyers avoid larger, gas guzzling land yachts.
"Looking at opposite ends of the fuel-economy spectrum, prices for used compact cars, like the Ford Focus or Honda Civic, at $4 per gallon, will increase by an average of $179," said Jonathan Banks, executive automotive analyst for the NADA Used Car Guide.
"Used prices for large SUVs, such as the Chevy Tahoe, will decline by $387, while price adjustments for other vehicle segments will land somewhere in between," Banks added.
Those are much smaller price shifts than those from just about this time last year, after the Japanese earthquake-tsunami and mounting domestic and international economic turmoil forced many car buyers to dig deeper for a ride.
However, buying a smaller car or selling a larger one can still add up to more money out of your pocket for what can be your most expensive financial transaction, other than buying a home.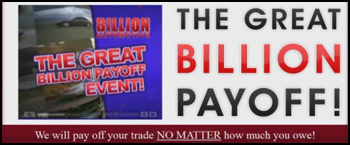 FTC puts the brakes on scams
The FTC has your back on the used car front, in a first-of-its-kind FTC case.
A group of car dealers from four different states have agreed to a proposed FTC settlement that orders them to stop running bogus ads with promises to pay off consumer loans on a trade in -- "no matter how much you owe."
Instead of fully paying off the trade-in loans' "negative equity" (balance on the loan after subtracting the vehicle's trade in value), the rouge dealers rolled the negative equity into consumers' new vehicle loans or, in one case, required the consumer to pay the difference out of their own pocket.
The proposed settlement bars the dealers named in the complaint from making similar deceptive representations in the future. The cases are the first of their kind brought by the FTC.
For the dealers named in the case, the proposed settlement also:
• Prohibits dealers from misrepresenting any other facts related to leasing or financing a vehicle.
• Demands that dealers comply with federal truth-in-lending laws and related disclosure laws to make clear and conspicuous disclosures when advertising certain terms related to issuing consumer credit for purchases or leases.
• Demands dealers to keep copies of relevant advertisements and materials substantiating claims made in their advertisements and provide copies of the settlement order to certain employees. Finally, the dealers are required to file compliance reports with the FTC to show they are meeting the terms of the orders, which will expire in 20 years. Additional infractions, including violations of the settlement could cost the auto dealers $16,000 per violation.
The proposed settlement stems from the FTC's year-old proactive fact-gathering sessions to learn more about motor vehicle sales, leases, and financing of motor vehicles and ferret out problems before they spread.
The proposed settlement is open to public comment until April 16, 2012, after which the FTC is expected to make the proposed consent orders final.
The Commission also issued the helpful "Negative Equity Ads and Auto-Trade-ins"to help consumers understand come-on ads that target vehicle owners with negative equity issues.
Tips to avoid negative equity include:
• Determine the current value of your vehicle before you negotiate to purchase a new car. Car value sources include: the National Automobile Dealers Association's (NADA) Guides <http://www.nadaguides.com/> , Edmunds <http://www.edmunds.com/> and Kelley Blue Book <http://www.kbb.com/> . • If you have negative equity, either because of your current car loan or a rollover from a previous loan, think about postponing your purchase until you're in a better, positive equity position, say by paying down you loan faster. Also consider selling your car yourself to try to get more than its trade-in value. Dealers will only give you a trade-in value.
• If you decide to go ahead with a trade-in, ask how the negative equity is being treated in the trade-in. Read the contract carefully, making sure that any promises made orally are included. Don't sign the contract until you understand all the terms, and the amount you will be paying every month.
• Keep the length of your new loan term as short as you can manage. If the negative equity amount is rolled into the new loan, the longer your loan, the longer you will take to reach positive equity in the vehicle.
Other related articles:
Lenders Double Down on Car-Title Loans Attempting to Stay Ahead of Regulators
Hitting the brakes on auto insurance costs
Auto sales, loans hit the speedway
High MPGs and low auto loan rates can save you thousands of dollars
Feds to steer consumers away from predatory auto loans
Special Report: Hitting the Brakes on Auto Dealer Loans