Mortgage News

Mortgages
Get a grip on record low mortgage rates with a rate lock
by Broderick Perkins
DeadlineNews.Com
If rates rise to 4.5, even 5 percent, they'll still be "affordable" by historic measures, but up-ticks in mortgage rates could force you to put more money down or price you out of the market, especially if you borderline-qualify based on a given rate.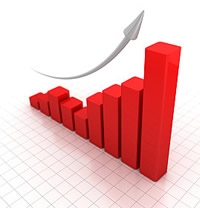 A mortgage interest rate lock, in any market, is your friend - provided it's in writing, and it most certainly should be in writing.
Verbal rate locks don't hold water. It's easy for a lender to "forget" a verbal agreement, but not a signed and documented agreement.
An interest rate lock guarantees you an interest rate, even if rates rise, during a given period. You can also use a rate lock deal to get a lower rate should rates fall after you sign up.
The devil, of course, is in the details.
• Locks don't last forever. Rate locks are like an insurance policy for a given term. If you fail to complete your home purchase or refinance before the clock runs out, and interest rates rise, your lock and your luck runs out. You'll pay the higher rate. That means you must, post haste, get through the mortgage application process within the time period term of your rate lock.
Mortgage processing times can range from 30 to more than 90 days in today's market and much of the delay can be related to borrowers not being available at the admittedly fickle and overbearing whims of lenders and their over-the-top underwriting requirements.
Rate locks typically last only 30 to 45 days - less than the average time it takes to approve your mortgage - so you must remain at the beck and call of your lender for the duration of your mortgage application.
If you need to extend the lock - and sometimes you can - it can cost you more money.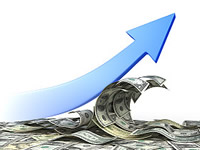 • Locks cost money. Rate lock costs vary from lender to lender. While you are comparing mortgages also compare rate lock costs. Shop around for both the terms of the lock contract and its cost.
Some lenders charge an up-front, non-refundable fee even if the loan doesn't close. Others might levy the fee at settlement. The fee could be a flat fee, a percentage of the mortgage amount, a fraction of a percentage point or a higher interest rate. The cost could vary depending upon the length of the lock-in period, the options you choose and the mortgage program.
• Floating locks. Most rate locks protect you from rising rates. You have to specifically ask for a "float down" rate lock which comes with the option to grant you a lower rate should rates fall within a given window of time.
Again and always, what you get in writing is key. Unless specified otherwise, float downs stick you with the higher rate if rates rise during the lock period.
• Lock details. Your rate lock should be very specific and lock in as many costs as possible in addition to the rate, points, closing costs, etc.
The agreement should include your name, the lock's effective date, the agreement's effective date, the lock cost, the locked rate and other costs that are locked, the lock's expiration date and time, post-lock options, float down provisions and other options.
• When to lock. Lock timing is both crucial and a gamble. Lock when you apply for the mortgage and, given the time it takes to approve your mortgage, you lock might not last long enough. Lock on approval and a lower rate may have already passed you by.
What you want is an interest rate that's affordable and won't create payments so high you application will be rejected.
In today's market you do have some leeway given rates aren't likely to move much in a few months, at least.
Of course nothing is guaranteed. Your mortgage lender and your real estate agent can help you make the rate lock timing decision.
Follow the link to continue reading the related articles.
Mortgage Fees: Sticker Shock Explained
Are lenders truly making mortgages based on borrowers' ability to repay the debt?
Home prices, interest rates create perfect storm: Homes more affordable than ever
Get preapproved for a mortgage before you go home shopping
Investors refinance, lock down risk with low mortgage rates
Forecasts call for window to close on record-low interest rates for refinancing
Fannie Mae & Jumbo Mortgage Rates
Just One Click! = Current Rate Chart
---