Real Estate Market
Housing poised to recover, boosts economy, stock market
by Broderick Perkins

(3/14/2012) - No wonder the stock market is going ape.
The housing market isn't such a jungle.
Wednesday, March 14, 2012, the day after Apple helped NASDAQ nose above the 3,000 milestone for the first time since the year 2000, the Dow Jones industrial average closed at its highest level since 2007 and Standard & Poor's closed at its highest level since June 2008, a Realtor.com report set the stage for a healthy spring housing market.
Sure, much of the stock market gains came from bank stress tests Tuesday revealing growing strength in the banking industry. The Federal Reserve said that 15 of the 19 largest U.S. banks could maintain adequate capital levels even in a recession occurred.
But how do you think they got to be so rich?
In part, home loans.
Wall Street continued to rally early Wednesday as Realtor.com, a National Association of Realtors (NAR) website, reported the median price of all existing homes (single-family detached, condos, townhomes and co-ops) in February rose to $188,000 up a healthy 6.82 percent from $176,000 in February of 2011.
Prices are getting a lift from a for-sale inventory that was down by 22.02 percent in February 2012 compared to a year ago, with shrinking supplies in all but two of the 146 markets covered by Realtor.com.
Some of the depressed inventory could be from temporary declines in foreclosures due to a processing slowdown to correct mortgage servicing industry ills.
That could come back to bite the market.
Shadow foreclosure inventory larger than current for-sale inventory
"Inventories will certainly increase in the coming months, especially in judicial states like Florida, as lenders process and list the huge backlog of distressed properties freed by the recent multi-state Attorneys General agreement. The shadow foreclosure inventory is considerably higher than the total inventory on the market today. Unless properly managed, the disposition of such properties could easily undermine the progress that has been made to date," the report said.
Sales are solid, if flat, according to NAR's latest sales figures from January - completed transactions on all existing homes increased 4.3 percent to a seasonally adjusted annual rate of 4.57 million in January, up from a downwardly revised 4.38 million-unit pace in December. The sales pace is nearly a full percentage point higher than the spike to 4.54 million in January 2011.
Chalk up some of those sales to affordability generated by record low interest rates, employment improvements and better-buying-than-renting opportunities.
In Zillow's January Real Estate Market Report, median rents rose nationwide an average 3 percent from January 2011 to January 2012, but home values continued to fall, declining 4.6 percent during the period.
Expect even more buyers if rents continue to rise, seemingly flush banks loosen up on credit, and more workers get jobs.
"The nation's housing markets as a whole are in better shape today than at any time since the 2009-2010 tax credits. The stage is set for a broad-based move towards recovery should these conditions continue in 2012," the Realtor.com trend report gushed.
Follow the link to continue reading the related articles
More homeowners consider strategic defaults, perhaps to their detriment
Foreclosure abuses continued during year-long National Mortgage Settlement negotiations
Home prices fall, but so does spending power
REO 'land rush' opens with prequalification period for investors
Fed's Bernanke optimistic about the economy
Midwest lagging as Clear Capital forecasts 2012 home price gain
Fannie Mae & Jumbo Mortgage Rates
Just One Click! = Current Rate Chart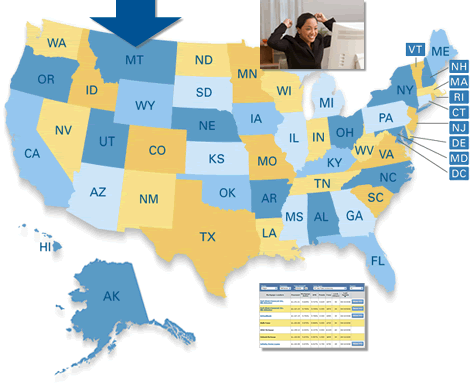 ---