Multi-Family Properties

Commercial Mortgage Loans
Multi-Family Properties: Investing and Financing
by Amy Lillard
Nov 28, 2007 - While the greater housing market seems to sink deeper and deeper into danger, multifamily properties are still a strong investment.
According to industry experts, demand for multifamily housing is surging as potential homebuyers look for a better option. Renting property allows them to bypass tough mortgage requirements, higher payments, and dropping home values.
What are multifamily properties? These buildings are freestanding, composed of two to four separate and complete living units. Some structures have all the units on a single ground level, while others have multiple floors. Additionally, buildings can be made up of multi-floor units built under the same roof, called townhouses.
With the strong forecast in multifamily return on investment, many real estate investors are particularly preferential towards these properties. They've always been popular for several key reasons:
Ease of entry. To begin investing in real estate, multifamily houses are a relatively easy choice.
The ability to save money and build equity. Multifamily properties need the same types of maintenance as single-family homes. Many owners find that by doing maintenance and renovation work themselves, they can spread out costs, save substantial money on labor, and build up "sweat equity."
Positive cash flow. In a well-chosen property that consistently has renters, multifamily houses can bring in long-term cash from rental income and low operating costs.
Higher sale values. When you sell a multifamily property, you're selling a building that has much higher appreciation than single-family homes. That means more profit from the sale.
How does financing work for multifamily housing? For buildings that range from two to four units, lenders consider the loans residential. Higher than 5 units mean a commercial loan. With residential loans, there are much more opportunities to finance and loans can come from regular mortgage lenders.
Since multifamily housing is considered residential, the financing for individual homes and multifamily properties is similar. Lenders examine income and expenses, property condition, and credit. For multifamily properties lenders also look at the property category, future growth, and the overall risk.
Generally, the more units a property has, the tougher the requirements for a mortgage loan. Rates (30 year mortgage rates) are typically higher as well. Lenders view multi-unit properties as a higher risk; vacancies can mean income problems for borrowers, and ultimately problems paying back the loan. Lenders protect themselves through these more stringent requirements and higher rates.
While the relative ease of multifamily investment is an advantage, there are definite risks and disadvantages:
Hard work. To be successful, owners must be on call at all times, and must put in a lot of effort and labor.
Determining appropriate rent. Most owners want to charge the maximum possible market rent. But tenants seek out the best value. High rents will encourage tenants to move, and cut into profits.
Not planning for loss. Vacancies happen, and owners often fail to make plans in their budget for empty units. Additionally, when repairs move beyond owners' capabilities, expenses can add up quickly.
Business mindset. Successful owners must view their property as a business, with a physical product, service to provide to tenants, and goals of profit. Without this mindset, many owners can stumble.
The decision to take on a multifamily property as real estate investment is not one that should be taken lightly. But with careful planning, and the housing environment as it exists today, investors do stand to make a profit.
---

A frequent contributor to ERATE® since 2006, Amy Lillard is a freelance writer specializing in turning complex information into useful tips and tricks for readers. For questions or topic suggestions, contact Amy at [email protected]
Other related Article:
Rental Property Buying Opportunities in Today's Market
Fannie Mae & Jumbo Mortgage Rates
Just One Click! = Current Rate Chart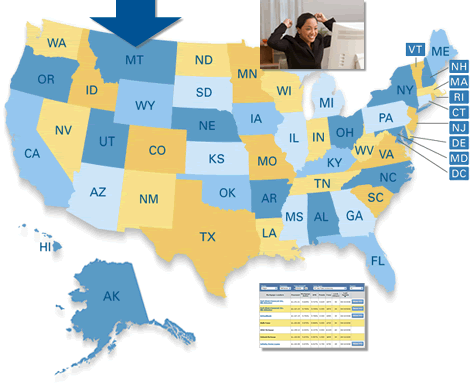 ---