Refinance > Issues

Refinance
Mortgage application time increases, decreasing consumer satisfaction
by Broderick Perkins

(11/26/2010) Erate Exclusive - When you apply for a mortgage don't expect to breeze through the process like your neighbors may have years ago.
And, changes are, you will be less likely satisfied with the process.
Tighter underwriting rules, more application scrutiny and greater regulatory controls are slowing the mortgage application and approval process and giving mortgage consumers more headaches than ever.
The average timeline of the mortgage origination process has increased for a third consecutive year, while customer satisfaction has declined, according to the recent J.D. Power and Associates 2010 U.S. Primary Mortgage Origination Satisfaction Study.
The study measured customer satisfaction in four key factors of the mortgage origination experience: application/approval process; loan officer/mortgage broker; closing; and contact.
According to the study time from application to approval has increased to 27.5 days in 2010 from 20 days in 2009. As a result, the time frame for the entire origination process has increased to 52.1 days in 2010 from 46.9 days in 2009.
Overall satisfaction has decreased to 734 (on a 1,000-point scale) in 2010 from 739 in 2009.
"While the revised Real Estate Settlement Procedures Act guidelines appear to have streamlined and shortened the time from approval to closing, the unintended consequence is that the application to approval time frame has lengthened and become more complicated," said David Lo, director of financial services at J.D. Power and Associates.
"Ultimately, this longer timeline has a negative impact on overall satisfaction, although there are specific best practices that may mitigate the negative perceptions," Lo said.
The study finds that the most important best practices, which are most closely associated with high levels of satisfaction, are:
• Providing proactive updates on the status of the loan.
• Providing a welcome acknowledgment after an application is submitted.
• Avoiding asking for the same information more than once.
• Closing on the promised date.
• Clearly explaining loan options and ensuring that the customer understands.
• Clearly explaining the entire process from application to approval.
The study also finds that usage of the online application channel continues to increase.
Nearly 20 percent of customers now go online to start the mortgage application process, up from 14 percent in 2009.
In comparison, only 29 percent of customers start the mortgage application process in person, while 33 percent did so in 2009.
In addition, fewer customers this year say that they met with their loan officer or mortgage broker in person during the mortgage origination process - 50 percent, compared with 57 percent in 2009.
"Customer preference and, more importantly, perceptions, continue to increase with the online direct channel," said Lo.
The J.D. Power study is based on responses from 3,401 consumers who originated new mortgages between July and August 2010.
Fannie Mae & Jumbo Mortgage Rates
Just One Click! = Current Rate Chart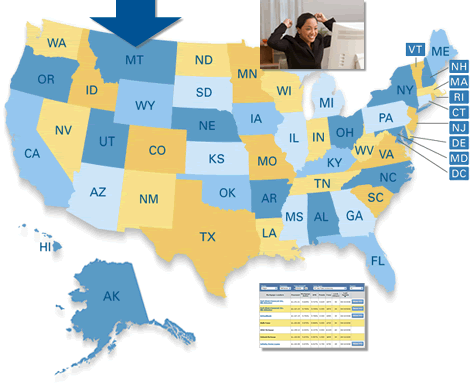 Follow the link to continue reading this article.
Refinancing homeowners continue to 'pay-in' at near record levels
Refi Apps Still a High Percentage of Mortgage Totals
Easy access to all mortgage and closing costs