Real Estate Market
Homeowners renting out underwater homes to move on
by Broderick Perkins

(12/26/2011) Silicon Valley's Julie Larsen Wyss, a broker associate with Intero Real Estate Services, recently met a couple who wanted to buy one of her listings, but had an existing, slightly underwater home they didn't want to sell because of the loss potential.
Luckily, the existing home was financed with an adjustable rate mortgage (ARM) currently adjusted to a rate that kept payments low enough so the owners could rent the existing home for $2,800 -- enough to cover the mortgage payment, taxes and insurance and allow them to move up without selling right away.
What they didn't count on was that several qualified renters were willing to pay more - $3,500 a month - to rent the existing home, allowing the homeowners to move up with an actual cash flow from the old home, which became a rental property, according to Wyss.
• New home builder Chicago-based Lexington Homes' Marketplace Homes program allows buyers to purchase a new home while leasing the old one. The program comes with a "guaranteed lease" deal for an existing home for up to six years -- homeowners get the guaranteed rent each month, even if there is no tenant.
Marketplace finds tenants and covers utilities, maintenance, and repairs. If Marketplace Homes sells the home during the term of the lease, the owner gets 100 percent of the asking price.
• Christine Karpinski, HowToRentByOwner.com real estate investor and author of "How To Rent Vacation Properties By Owner" (Kinney Pollack Press, $26), says some homeowners in prime travel destination locations are putting an even more profitable spin on renting out the old home to move up, down or otherwise out - they turn the existing home into a vacation rental for short-term rents that can be a windfall.
"In lieu of renting their home on a long-term lease, they are renting it on a nightly or weekly basis, which generally yields more money than a long term lease," says Karpinski.
"It's the best of all worlds. No one wants to sell their home at the low prices, but everyone wants to buy during a down market. The solution? Buy the new home and hold your existing home to rent it out until the market rebounds," she adds.
Homeowners stuck with a mortgage larger than the value of their home, but who know a bargain when they see one, are cashing in on rising rents by renting out their existing home to move up, down or sideways to a different home, without selling at a loss - for now.
Necessity is the mother of invention
Spawned by a housing market that demands a new level of creative financethinking, the rent-out to move-up strategy is a spin in a new direction on an old approach to moving and investing.
During boom markets, many homeowners rolled over equity into a move-up property or used it to buy a second home. Others tapped equity to buy a vacation rental that would pay for itself. Still others checked out and bought a smaller home to pocket the equity difference for, say, retirement, kids' education or a business venture.
Today, without the "psychological equivalent of gold" to bank on, the booming rental market, rock-bottom home prices and low mortgage rates have converged to give some housing consumers a new window of hope.
The strategy's primary goal is to stave off a loss on an existing home by not selling it while it's worth less than the mortgage balance.
Those with faith the housing market will recover while the rental sector is still strong can choose to buy up to a larger home or a more expensive home in a better neighborhood.
Others who want to hedge their bets can themselves choose to rent or buy down to a smaller or less expensive home.
Still others, like those in vacation rental markets, can use the strategy to become investors, if they can turn their existing home into a cash cow.
Now matter how the rent-out to move-up deal flies, the strategy requires adept financial logistics. You must have a level of good credit to help the deal gel. You must be able to document that you can afford a new mortgage or rent, as well as the old property's carrying costs, if any, not covered by the rent. And you must otherwise " target="_blank">pass muster with a lender who'll certainly go over the deal with a fine-toothed comb.
"The challenges of financing are there, especially if you choose to rent your home on a short-term basis. If you have a signed long-term lease it's much easier to get the bank to recognize the rental revenue," says Karpinski.
"The major difference we're seeing in the vacation rental world is that these people are buying that second home without traditional financing," she added.
Chicago's Taylor Johnson (TJ) , a real estate industry marketing consultant, puts the strategy at the top of current housing trends as the calendar flips over to 2012.
TJ reports that MACK Companies, a Midwestern company that redevelops foreclosed properties into single-family rentals, offers a Real Estate Cash-Flow & Appreciation Program (RECAP) for investors who don't have the time, expertise or knowledge to manage property. The investors can buy already redeveloped and rented properties enjoying positive cash-flow.
"We predict single-family rental homes as a particularly bright spot, driven by the millions of families who either lost their home to foreclosure or simply can't secure a mortgage. And we'll see more investment in distressed single-family homes rehabbed as rentals, both from individuals and real estate investment trusts (REITS)," Jim McClelland, CEO of MACK Companies told TJ.
Follow the link to continue reading the related articles
Should you be buying or renting your home?
Tough economic times continue for homeowner associations
Real estate investors find shelter in apartment REITs
Foreclosure crisis isn't half over
Should you take your home off the market during the holidays?
Baffled home buyers overestimate appreciation, confused by other home buying issues
Homeowners fear lost equity more than natural disasters
Fannie Mae & Jumbo Mortgage Rates
Just One Click! = Current Rate Chart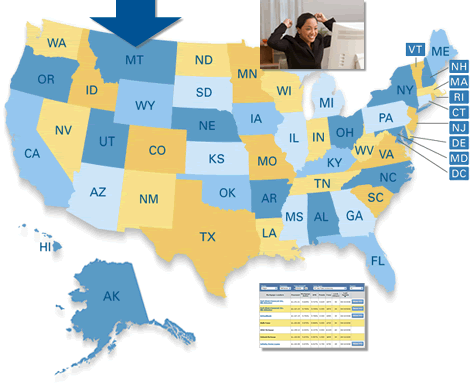 ---