Foreclosures

Foreclosure News Items
National Mortgage Settlement, high-profile cases prompt more consumers to litigate mortgage grievances
by Broderick Perkins

(4/19/2012) Erate Exclusive - More struggling mortgage consumers, fed up with unresponsive lenders and federal housing programs that don't work for them, are taking matters into their own hands by seeking legal remedies.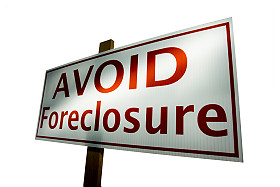 Many of them moved by the publicity surrounding the National Mortgage Settlement and other high-profile government lawsuits and settlements, mortgage case litigants set a new Mortgage Litigation Index record in the fourth quarter 2011, according to Mortgage Daily.
Mortgage Daily, an online mortgage industry news publication, said foreclosure cases led the charge to the record 244 cases it tracked in the fourth quarter, the highest since Mortgage Daily began tracking cases in 2007. The case count jumped from 218 in the third quarter and 151 in the fourth-quarter 2010.
"Many of the categories showing a high number of cases in the final quarter of 2011 are ones exempted from the national multi-state mortgage servicing settlement," said Christopher Willis a partner with the Consumer Financial Services Group of the Ballard Spahr LLP law group in Atlanta, GA.
The report provides an anecdotal account of activity on mortgage-related legal actions deemed important to mortgage firms by Mortgage Daily's editorial staff.
Willis wrote a white paper on the fourth quarter index's findings.
"Unfortunately, the phenomena that led to the surge in litigation in the fourth quarter of 2011 have only intensified in 2012, suggesting that we are unlikely to see a significant decline in litigation in the near term," Willis said in the analysis.
"In particular, the publicity surrounding the multi-state settlement, together with publicity surround other aspects of mortgage litigation, tends to stimulate borrowers and their counsel to assert claims against mortgage servicers. This publicity, coupled with the continuing high rate of foreclosures, suggest that the current level of mortgage-related litigation can be expected to remain stable, if not continue to increase," Willis added.
Willis' white paper asserts:
• Foreclosures accounted for 40 percent of the cases in the index. The record level of 99 cases is double the number a year ago at the same time. Credit goes to the high volume of foreclosures nationwide and borrowers aware that foreclosure-related issues can be successfully litigated.
• Criminal cases involving fraud, primarily Ponzi schemes, foreclosure rescue scams, even "robo-signing," rose to 57, up from 26 a year ago. More cases are expected to arise from New York attorney general Eric Schneiderman's investigation into mortgage-backed securities. The National Mortgage Settlement also leaves states and individuals free to sue.
• Discrimination-related lawsuits came in at only 8 but were double the number of the previous quarter as regulatory and enforcement agencies began lowering the boom. Though not a legal case yet, a National Fair Housing Alliance (NFHA) investigation says lenders discriminate against minority neighborhoods when it comes to marketing and maintaining foreclosed properties. The investigation led NFHA to file a discrimination complaintagainst Wells Fargo with the U.S. Department of Housing and Urban Development (HUD).
• Other cases, up from the third quarter to fourth quarter, included mortgage servicing, up from 51 to 70 cases; fees, up from two to 17; and title-related, up from 31 cases to 46.
"Other categories (showing growth in our report), while not discussed as part of the (national) settlement, correspond with well-publicized litigation activity, or areas that have been prioritized by the Consumer Financial Protection Bureau," Willis said.
More Related Articles:
Mortgage lenders again charged with conducting foreclosure abuse during national mortgage settlement negotiations
Fair housing group warns of federal discrimination suit against REO owners
But where will they live? In their cars?
Pilot "Mortgage to Lease" Program offers New Option to Foreclosure
National Mortgage Settlement controversy, related scams, offset by helpful consumer guides
More homeowners consider strategic defaults, perhaps to their detriment