Refinancing > California > Refinance

CA Refinance
California Refinance

Refinancing Your California Home
Fannie Mae & Jumbo Mortgage Rates
Just One Click! = Current Rate Chart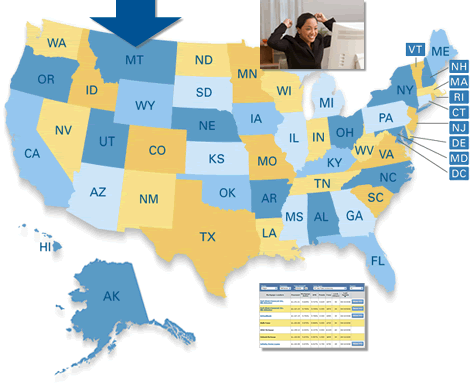 by Amy Lillard
Refinancing is one of the most popular and logical ways to pay off high-interest loans and reduce monthly payments. Homeowners in California are particularly primed to find benefit in a California refinance, and mortgage lenders are in tight competition to offer borrowers the best rates.
What does that mean for consumers needing a California refinance?
The goal of refinancing is to rid borrowers of painful debt and/or lower their monthly mortgage payments. Potential borrowers enlist a lender to payoff the remainder of a high-interest first mortgage or home equity loan. This can either be a new first mortgage or a second mortgage that borrowers then repay, and this loan ideally has a lower-interest rate resulting in lower monthly payments.
A California refinance means lower debt and more disposable income. While California is a state with natural beauty and attractive features, a state that so many people wish to reside in, it also means high living costs and home costs. Refinancing can often mean more disposable income each month. It means the ability to fully enjoy living in California!
Refinancing is even more important in California as many homeowners possess adjustable rate mortgages. These mortgages began as low-interest loans for a certain amount of time (3, 5 or 7 years), but interest and monthly payments will increase sharply after this period. It is in the borrowers' best interests to refinance this loan at the time of interest-rate adjustment, and avoid higher monthly costs.
To find a good option for a California refinance, borrowers should use all the resources of the internet to compare and contrast the best interest rates and loans. Mortgage lenders place a premium on California refinances due to high real estate values in the state. This means a highly competitive market, and borrower-friendly rates. Sites like ERATE utilize a network of California mortgage companies ready to compete for your California refinance, ensuring easy comparison and ideal options to choose from.
Use sites like ERATE, and you'll receive quotes specifically designed for Californians, and for your unique needs. In addition, you can explore the wide variety of refinancing options in one place, such as home equity loans, loan consolidation, no-closing-cost mortgages, interest-only mortgages, and more. When receiving a mortgage rate quote be sure to get a Good Faith Estimate. This is the best method of comparison and consumer protection.
Save thousands of dollars through your California Refinance. Use the expert lenders in the ERATE network to ensure your refinancing is done properly and according to your special needs.
Fannie Mae & Jumbo Mortgage Rates
Just One Click! = Current Rate Chart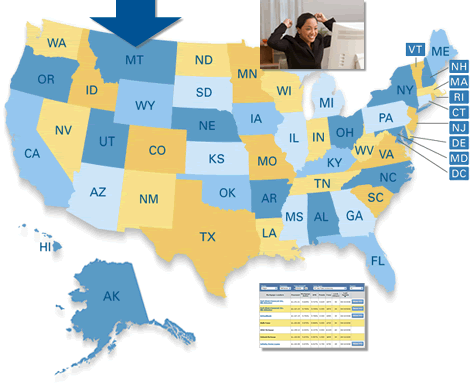 California is the third largest state in the U.S. It is also ranked the first in population. As of 2006, California has an estimated population of 37,172,015. California has eight of the top 50 US cities in terms of population. Los Angeles is the nation's second largest city with a population of 3,845,541 people, followed by San Diego (8th), San Jose (10th), San Francisco (14th), Long Beach (34th), Fresno (37th), Sacramento (38th) and Oakland (44th). Sacramento is the capital and Los Angeles is the largest city in the state.
The climate of California varies depending on the latitude, elevation, and proximity to the coast. Most of the state has cool to mild winters, and warm to hot summer. Precipitation falls mainly in winter with snow in high mountain areas. In the coastal areas north of Point Conception, July temperatures average 60 F. January temperatures are between 40 F and 50 F. The coastal areas south of Point Conception are drier. Average January temperatures are between 50 F and 60 F. July averages are generally between 70 F and 80 F. In the Central Valley, average temperatures are 80 F in July and 45 F in January.
California's major industries include agriculture, entertainment, light manufacturing, and tourism. It is also the home of several significant economic regions such as Hollywood (entertainment), the Central Valley (agriculture), Silicon Valley (computers and high tech), and the Wine Country (wine). Manufacturing is concentrated in southern California and around San Francisco Bay. The aircraft and shipbuilding industry is centered in Los Angeles and San Diego areas. The manufacturing in San Francisco Bay include food processing, automobile assembly, shipbuilding, chemical production, printing and publishing, and the manufacture of machinery. Tourism is also an important source of income. Disneyland, Sea World, and other theme parks attract millions of visitors each year.
Fannie Mae & Jumbo Mortgage Rates
Just One Click! = Current Rate Chart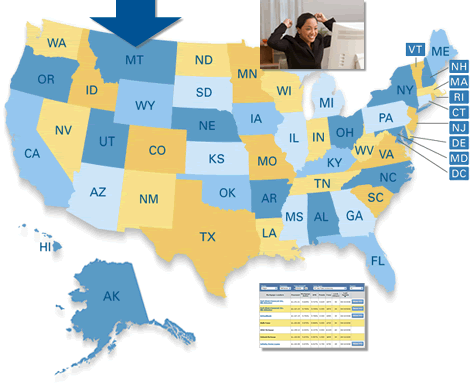 Median Sales Price

% Change

May-06

May-05

Statewide

Calif. (sf)

$564,430

$522,530

8.00%

Calif. (condo)

$431,120

$419,720

2.70%

C.A.R. Region

Central Valley

$355,430

$343,610

3.40%

High Desert

$332,080

$282,510

17.50%

$568,550

$500,920

13.50%

Monterey Region

$723,790

$689,050

5.00%

Monterey County

$685,000

$639,000

7.20%

Santa Cruz County

$755,000

$757,200

-0.30%

Northern California

$416,940

$405,190

2.90%

Northern Wine Country

$633,830

$622,660

1.80%

$724,260

$704,150

2.90%

Palm Sprs/Lwr Desert

$374,830

$388,280

-3.50%

Riverside/S. Bernardino

$394,160

$362,390

8.80%

$382,570

$379,790

0.70%

$622,380

$608,300

2.30%

San Francisco Bay

$752,830

$721,730

4.30%

San Luis Obispo

$556,670

$534,440

4.20%

Santa Barbara County

$677,630

$746,950

-9.30%

S. Barbara S. Coast

$1,240,000

$1,238,250

0.10%

No. S. Barbara County

$453,330

$468,520

-3.20%

Santa Clara

$800,000

$749,000

6.80%

Ventura

$688,440

$667,130

3.20%
Largest Cities by population in California:
Anaheim
Bakersfield
Chula Vista
Concord
Corona
East Los Angeles
El Monte
Escondido
Fontana
Fremont
Fresno
Fullerton
Garden Grove
Glendale
Hayward
Huntington Beach
Inglewood

Irvine
Lancaster
Long Beach
Los Angeles
Modesto
Moreno Valley
Oakland
Oceanside
Ontario
Orange
Oxnard
Palmdale
Pasadena
Pomona
Rancho Cucamonga
Riverside
Roseville

Sacramento
Salinas
San Bernardino
San Diego
San Francisco
San Jose
Santa Ana
Santa Clarita
Santa Rosa
Simi Valley
Stockton
Sunnyvale
Thousand Oaks
Torrance
Vallejo
Visalia
Fannie Mae & Jumbo Mortgage Rates
Just One Click! = Current Rate Chart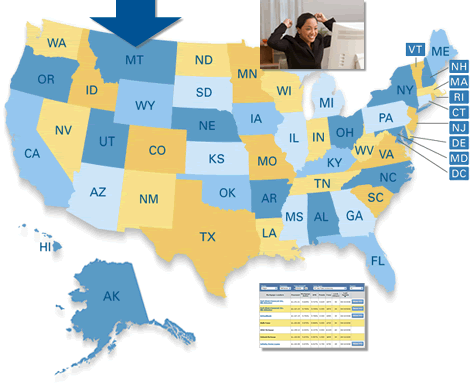 ---