Shopping for Rates

Mortgages
What Does the Dodd-Frank Bill Mean for Consumers?
(07/15/2010) CALABASAS, CALIFORNIA – Today the Senate approved legislation that is aimed at drastically changing the financial regulations. According to many reports, President Barack Obama is expected to sign it into law next week. But what does this finance industry overhaul mean for consumers?
Most reports are ambivalent of whether this bill would benefit consumers or not. As stated by the Wall Street Journal, "the measure, once implemented, will touch all areas of the financial markets, affecting how consumers obtain credit cards and mortgages."
Regardless of how the bill changes the financial industry, consumers would be best to do everything they can to constantly tend to their credit score and history. Being a creditworthy borrower should make it easier to qualify for the best rates on loans, credit cards, and mortgages.
Diligently making your payments on time is one way to keep your score as high as possible. If monthly mortgage or credit card payments are becoming difficult to make, consider making small changes to make them more affordable. For instance, in addition to spending less, think about finding a card with a lower interest rate if you regularly carry a balance. Furthermore, look into refinancing your mortgage to a loan with a lower interest rate.
To find the best local rates on mortgages and credit cards, look online. Sites such as ERATE.com offer users rate comparison tables. These tables gather rate information from various financial institutions and lenders and compile them on a single table. One of the best features of these tables is that you can obtain rate information without entering any personal information.
Follow Informa Research Services on Twitter (@InformaResearch).
Become a fan of Informa Research Services on Facebook
Permission is granted to reprint this release in part or in its entirety as long as source credit is properly listed.
About Informa Research Services, Inc. (www.informars.com)
Since 1983, Informa Research Services, Inc., has provided the financial industry's most extensive array of market research, mystery shop, and decision-support information.
Other Articles:
Sam's Club to Offer Small Business Loans
Refinance Your Mortgage to Save Thousands a Year
Zero interest credit cards quickly melt down
Use Your Tax Refund to Fortify Your Home, Credit, or Savings
Fannie Mae & Jumbo Mortgage Rates
Just One Click! = Current Rate Chart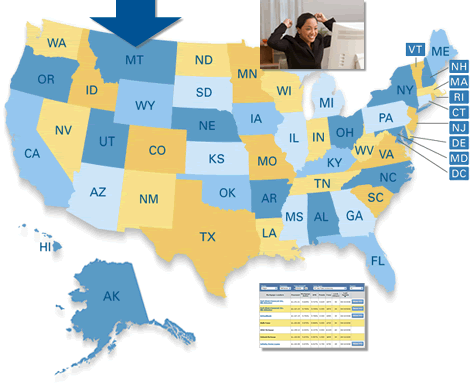 ---