Banking

Personal Debt Issues
Now checking account banks pull the wool over your eyes
by Broderick Perkins

(5/6/2011) Erate Exclusive - First it was mortgages, then credit cards and then the auto loan business.
Now, conducting business as usual, major banks continue to exhibit the same kind of dirty tricks that ruined the housing market and brought the economy to its knees.
This time, bankers are coming after your checking account as they consistently violate federal regulations by failing to clearly and comprehensively disclose mandated checking account information, a practice that can expose you to hidden fees and dangerous risks.
Two recent studies chronicle the game of gotcha banks play with your checking account.
(Similar shenanigans have been found in the mortgage, credit card and auto loans businesses.)
"Big Banks, Bigger Fees: A National Survey of Bank Fees and Fee Disclosure Policies" by the U.S. Public Interest Research Group (PRIG), a federation of state PRIGs.
Over the last six months, the U.S. PIRG staff conducted inquiries at 392 bank branches in 21 states and reviewed bank fees online in 12 others. It had a tough time obtaining disclosures about fees.
Here's what it found.
• In a finding virtually identical to those at the U.S. Government Accountability Office (GAO), 23 percent of branches surveyed completely refused to comply with researcher requests for fee schedules, required disclosures by the Truth In Savings Act. Others provided often weighty piles of useless other brochures.
• Fewer than half (38 percent) of branches complied easily with the simple researcher request for fee schedules. Only after two or more requests did a total of 55 percent of branches provide fee schedules as requested and as required by law.
U.S. PRIG says when banks don't fully disclose fees, consumers don't know what their account will cost, they have a difficult time shopping around and may end up with a checking account that's not a good fit for their budget.
"The Truth In Savings Act is a simple law that is supposed to help consumers shop around," said Ed Mierzwinski, U.S. PIRG Consumer Program Director and author of the report.
"But banks would rather hide the truth from consumers than give them better information to help the market work. What do the banks have to hide?" he asked.
Despite the rough time banks gave U.S. PRIG about costs and fees, the operation found free checking available at about 50 percent of the banks and an additional 29 percent offered free checking with direct deposit.
Hidden Risks: The Case for Safe and Transparent Checking Accounts, by Pew Charitable Trusts
Beginning in October 2010, Pew analyzed more than 250 types of checking accounts offered online by the ten largest banks in the United States, which hold nearly 60 percent of all deposit volume nationwide.
It identified patterns that impose unnecessary and potentially dangerous risks on consumers.
• Banks provide policies and fee information in a way that confuses consumers.
For example, the median length of checking account disclosures is 111 pages, twice as long as William Shakespeare's Romeo and Juliet. Also, the ten largest banks use seven different terms to describe overdraft penalty fees making it difficult for consumers to compare fees.
Pew developed a model disclosure form, similar to a nutrition label for food or a Schumer Box for credit card offers to reveal how easy it is to provide consumers with clear and consolidated information about the key fees, terms and conditions of their checking account.
Researchers tested the disclosure box with consumers who said the box would be a useful and valuable tool when opening an account.
• Account holders are not provided full information about the respective costs of overdraft options when considering opting-in to overdraft coverage, but bank overdraft penalty fees, for example are disproportionate to the size of the median overdraft amount.
For example, there are a median 49 different fees a customer could be charged while using his or her checking account. If an overdraft was treated like a short-term loan with a prepayment period of seven days, the annual percentage rate for a typical incident would be more than 5,000 percent.
Also, the median transaction amount that causes an overdraft is $36. The median overdraft penalty fee is $35 and that could come with an overdraft transfer fee at a median $10. Customers can be charged a median $140 a day in overdraft fees.
• Banks reserve the right to re-order transactions in a manner that will maximize overdraft fees. For example, banks deposit funds only five days a week, but withdraw funds seven days a week.
Other Articles:
Misleading, aggressive marketing boosts overdraft opt-in fee collections
Celebrate 'Financial Literacy Month'… frugally
Banks winning overdraft fee war, consumers losing billions
Disclosure laws protect consumers from more credit card debt
Fannie Mae & Jumbo Mortgage Rates
Just One Click! = Current Rate Chart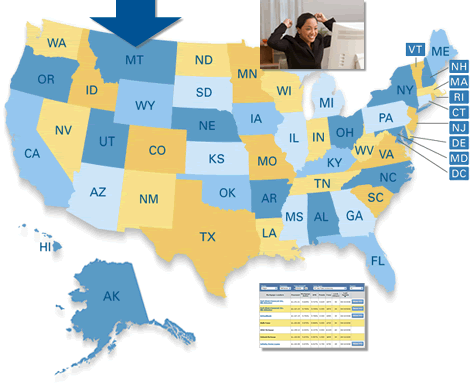 ---