by Amy Lillard

(7/30/2012) In the midst of one of the most uncertain real estate markets in history, it's more important than ever to be informed. In a continuing series, we take a look at some of the most pressing questions about mortgages, refinancing, home equity, and other real estate options available to you.

As homeowners try to take advantage of record low interest rates to refinance, and new buyers look to purchase a home at affordable rates, credit scores become an important topic of conversation.

When applying for any loan, whether it's a mortgage, car loan, or a credit card, lenders assess the risk of extending funds. They rely on credit scores, which range from 300 to 850, to help them determine if a potential borrower is a safe bet. The higher the credit score, the more likely borrowers will qualify for loans at good terms and rates.

A credit score, also called a Fair Isaac and Company (FICO) score, is actually a combination of three different credit reports issued by Equifax, Experian, and TransUnion. While other credit bureaus exist, many lenders use this system.

What makes up a credit score? A number of factors will figure into the three digit number, including:


Payment History: Borrowers who make regular payments on credit accounts will typically score higher. Also considered is the presence of suits, liens, and bankruptcy. If delinquency or late paymetns have occurred, credit agencies also consider the severity of the delinquency and the amounts in question.
Amounts Owed: Overall debt will be considered, as will number and type of credit accounts.
Length of Credit History: Lenders want to know your history as a borrower in order to assess risk, so time since accounts were opened and most recent activity are part of the credit score.
New Credit: The number of recently opened accounts will be taken into consideration, as will the number of credit inquiries.
Types of Credit: Finally, the type of credit borrowers have is a part of a credit score.
A credit score is not the only piece of information used in determining eligibility for loans and optimal interest rates. But it is an important component. Consumers are advised to keep an eye on their credit score and their credit report in order to achieve and maintain the best standing possible.







For additional reading:


Credit Card Basics: What is a Credit Score? http://www.bankrate.com/finance/credit-cards/what-is-a-credit-score.aspx

7 Nasty Credit Myths That Won't Die: http://money.msn.com/credit-rating/7-nasty-credit-myths-that-will-not-die-weston.aspx

Raise Your Credit Score to 740: http://money.msn.com/credit-rating/raise-your-credit-score-to-740-weston.aspx


Follow the link to continue reading the related articles.

Understanding Mortgages: What is Refinancing?

Understanding Mortgages: What are FHA Loans?

Understanding Mortgages: What is Private Mortgage Insurance?

Understanding Mortgages: Mortgage Terms

Understanding Mortgages: Types of Mortgages

Fully free credit scores long overdue

New credit scores for mortgages coming for better and for worse

Lenders to Start Disclosing When Credit Score Affects Rate Quote

Site to See: Federal Reserve's 'Credit Reports and Credit Scores'







---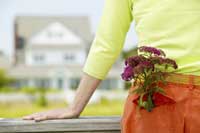 Real Estate Market News

Refinancing: Selecting a Loan
Moving Ahead With Your Refinance