by Amy Lillard

(7/13/2012) The Making Home Affordable Program has had its ups and downs over the few years since its introduction. The program, which includes the Home Affordable Modification Program (HAMP) and a number of other entities designed to help underwater borrowers through principal reduction, refinancing, and other means, either helps too many or too little, according to talking heads across the market.

But in an unprecedented time, one in which help is still desperately needed for many homeowners battling loss of equity and payments they can't afford, it could be said any little bit helps. And federal programs that acknowledge and validate the plight of these homeowners sets an example that the rest of the industry must follow.

So how are these federal programs doing? Are they setting the example that can help turn the downturn up? Answers may be found by examining official reports on the program, and analyzing the recent expansion of these programs.

Each month, the U.S. Department of Housing and Urban Development (HUD) and the U.S. Department of the Treasury release a Housing Scorecard, a comprehensive report on the housing market as it stands today. The scorecard contains key data on housing health, and provides updates on the Obama Administration's assistance and foreclosure prevention programs.

In the most recent report from June, data on these programs provided a quick and informative look at where they stand. Between April 2009 and the end of May 2012, more than 5.3 million mortgage modification arrangements were started. This number includes a variety of different principal reduction programs under the Making Home Affordable umbrella. The Administration indicates that the example of these programs provides a path for others in the industry to improve their standards and processes, and points to the fact that more than 2.9 million mortgage modifications have been offered from HOPE Now lenders (private lenders offering similar programs) through April of this year.

The Scorecard also notes that the majority of those who begin a mortgage modification find success. Participating borrowers have an average trial period of 3.5 months, and 86 percent of those who began a trial in the last 23 months have gone on to receive a permanent mortgage modification. In total, more than 1 million homeowners have received a permanent mortgage modification, saving an estimated $13.3 billion.

In addition to mortgage modifications, the Administration's programs also aim to help struggling borrowers refinance to better rates. Nearly half a million are participating in the Home Affordable Refinance Program, with average savings of $2,500 a year. Plus, more than 51,000 applications were received for and additional federal refinance program, the FHA Streamline Refinance Program.

Along with the statistics on the status of the federal programs designed to help struggling borrowers, the Scorecard also summarizes key real estate market indicators for context. The Administration notes that home equity is up, rising $457.1 billion in the first quarter of 2012, the highest level since 2010. Plus, home sales are also rising - both previously owned home and new homes recorded major gains.

But amidst the good news, foreclosure starts and completions rose. And it's in response to this that the Making HOme Affordable programs have expanded.

"Millions of homeowners across the country have received assistance to avoid foreclosure as a result of the programs the Administration has put into place," said Assistant Secretary for Financial Stability Tim Massad in the official statement.  "Recognizing that there is not one solution for every struggling family, we have continued to strengthen and expand our efforts to offer some of the most affordable and sustainable assistance available in an unprecedented housing crisis."

Foreclosures put borrowers in a rough situation, giving them the stigma of the process on their credit report and preventing better loans in the future. But it also is a major stress for the housing market in general. Foreclosures lower the value of homes, and the value of neighborhoods, causing prices to decrease. This downward pressure on prices lingers, stunting any significant renewal and improvement in the housing market.

Recognizing this danger of devaluation and the resulting decrease in prices, the Administration continues to expand HAMP and other programs. Previously, eligible participants in the HAMP program were those who:  

Obtained a mortgage on or before January 1, 2009.
Owed up to $729,750 on primary residence
Avoided property condemnation
Have a financial hardship and are either delinquent or in danger of falling behind on mortgage payments
Have sufficient, documented income to support a modified payment.
Borrowers must not have been convicted within the last 10 years of felony larceny, theft, fraud or forgery, money laundering or tax evasion, in connection with a mortgage or real estate transaction.
With the expansion, these participants are still eligible. But HAMP now:

Accepts more applicants. Initial goals of HAMP were to bring debt ratios of mortgage borrowers down to 31 percent of their incomes. If mortgage payments were already below that level, applicants were ineligible. Now these applicants may qualify - new guidelines take into account other debt besides mortgages when calculating the ratio.
Applies to rental property owners. Previously HAMP only applied to owner-occupied homes. Now rental property owners may also qualify. Non-owner occupants must be delinquent in order to qualify. Eligible owners must also owe up to $934,200 on a 2-unit rental property; $1,129,250 on a 3-unit rental property; or $1,403,400 on a 4-unit rental property.
Offers more incentives to lenders. HAMP previously paid between 6 to 21 cents for every dollar lenders took off mortgage principals. This is now expanded to between 18 to 63 cents per dollar.
Offers incentives to Fannie and Freddie. While thus far Fannie Mae and Freddie Mac have resisted principal reduction as an option for their HAMP modifications, the program now offers to pay the same incentives to these organizations if they opt for principal forgiveness.
Provides second chances. Homeowners who previously received a HAMP trial or permanent modification, but defaulted in their trial payments are still eligible.
Offers more time to apply. The deadline is now Dec 31, 2013.
While extending the program has its share of detractors, HUD Secretary Shaun Donovan said in a statement devaluation is a killer and affects us all. "If the house goes vacant, the value of your house goes down $5,000 or $10,000 that day. These are major problems for homeowners," he said.

All told, the Making Home Affordable Programs are offering an important alternative to many homeowners looking for a solution to their housing woes. And with the current expansion designed to target one of the most pressing issues facing the market today, it could continue to help more, and provide the example the industry needs.


Follow the links to continue reading the related articles

Record-low mortgage interest rates alone won't end the housing crisis

Shadow Inventory Fades: Home Prices Poised for Growth

Get a grip on record low mortgage rates with a rate lock

Home prices, interest rates create perfect storm: Homes more affordable than ever

Zillow forecasts market bottom in fourth quarter 2012

Infographic: 2012 shaping up as good time to buy

Home sellers lower prices to compete, bidding wars ensue, recovery heats up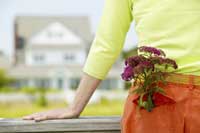 Real Estate Market News

Refinancing: Selecting a Loan
Moving Ahead With Your Refinance